Have you ever dreamed of being an actor? How about someone who works behind the scenes of productions? With UW-Whitewater's Theatre/Dance Department, you can do all of that. The department offers a wide range of work that could translate into any sort of job out there. You can also do it just for fun. 
When people think of theatre, they usually think of shows that are well put together, but there is so much that goes into this work. The actors work hard with the director to make sure all of their blocking is down, and all lines are memorized. The costume designers must make sure that all the costumes match and stay intact throughout the run. The lighting designer must make all the lighting visible to the audience, but not too blinding. The set designer must build the set, and the prop designer must make the props.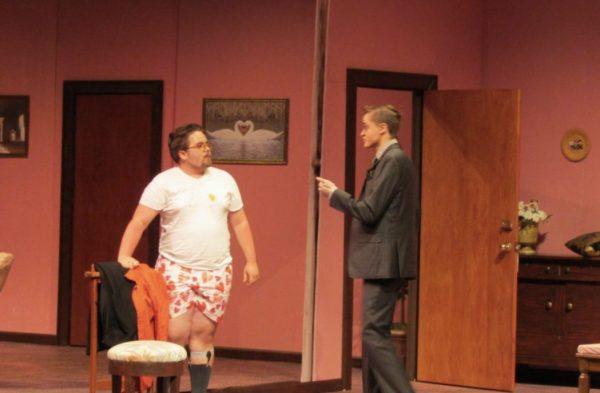 In the department, you can do just about anything. Want to build something? Join the scenic program with professors Ruth Conrad-Proux and Eric Appleton. Want to act? Join the acting department with Sara Griffin. Design and make costumes? Join the costuming department with Tracy Lyons. Along with these smaller departments, there are lots of classes you can take. 
"It is a small department where everyone knows everyone. We are all very close with each other unlike any other department is. And because it's so small, it makes it a very welcoming and encouraging environment to be in," said theatre major Michael Bates.
The best part about the theatre? You do not even have to be a theatre major to participate. People from all different majors around campus come into the department just to take classes. You can catch business students learning about the history of theatre, biology students learning how to act and criminology students learning how to sew together fabric. 
And of course you can do more than just take classes. Every semester, students put on two to three shows that you can audition for. These productions range from Shakespearean dramas to musical comedies. Besides the director who directs the shows, it is mostly student run. From the stage manager to the costume designer, you can find students running the shows with help from the department faculty.
So if you want to act or help behind the scenes, join the theatre program. Everyone welcomes everyone, and you won't be shy of work to do. If working on a show is not your cup of tea, you can always take classes that will show the fun side of things.