Shades of yellow, orange, red, and more paint the trees in Wisconsin every autumn. Before the leaves fall and snow is in the forecast, people come from all over to appreciate the beauty of the fall colors. For a group of Jeep owners, the fall colors bring out the community to cruise the Kettle Moraine Scenic Drive and give back.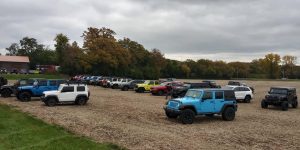 Four years ago, Isaac Salapat found himself reviving an event he held dearly. The Kettle Moraine Jeep Drive started back when Salapat was just an attendee. There was a group of people that held an annual picnic for Jeep owners to socialize, play games, and enjoy one another's company. One year it stopped with no plans to return again. Isaac Salapat decided to take matters into his own hands. 
"At one of the last ones, I overheard her saying all she did was make a Facebook event and share with other groups to get the word out. I said to myself 'I can do that!'," said Salapat. At the first fall drive, they had about 20 attendees, according to Salapat. He then launched the Kettle Moraine Jeep Drive Facebook group to keep people updated on upcoming drives. The area has many other scenic drive or Jeep groups, but KMJD is the only one that is free.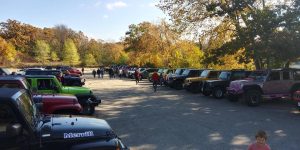 The drive has evolved into something more than just a jaunt through Kettle Moraine. Salapat organizes a scavenger hunt or two and other games, and gives out keychains and comical signs for attendees to decorate their Jeeps with. The drive is complete with a lunch food drive for donations to Hunger Task Force, a food bank and anti-hunger organization based in Milwaukee. The fall drive, especially, brings out the best turnout. 
"People's willingness to help and bring food to donate is the best part," said Salapat. "Last year we actually had a sponsor. A place in Delavan offered to sponsor us, let us park there, and provide food and drink. I also went to a Jeep dealership and asked if they would print flyers for us and they did. So now we have flyers to give out this year."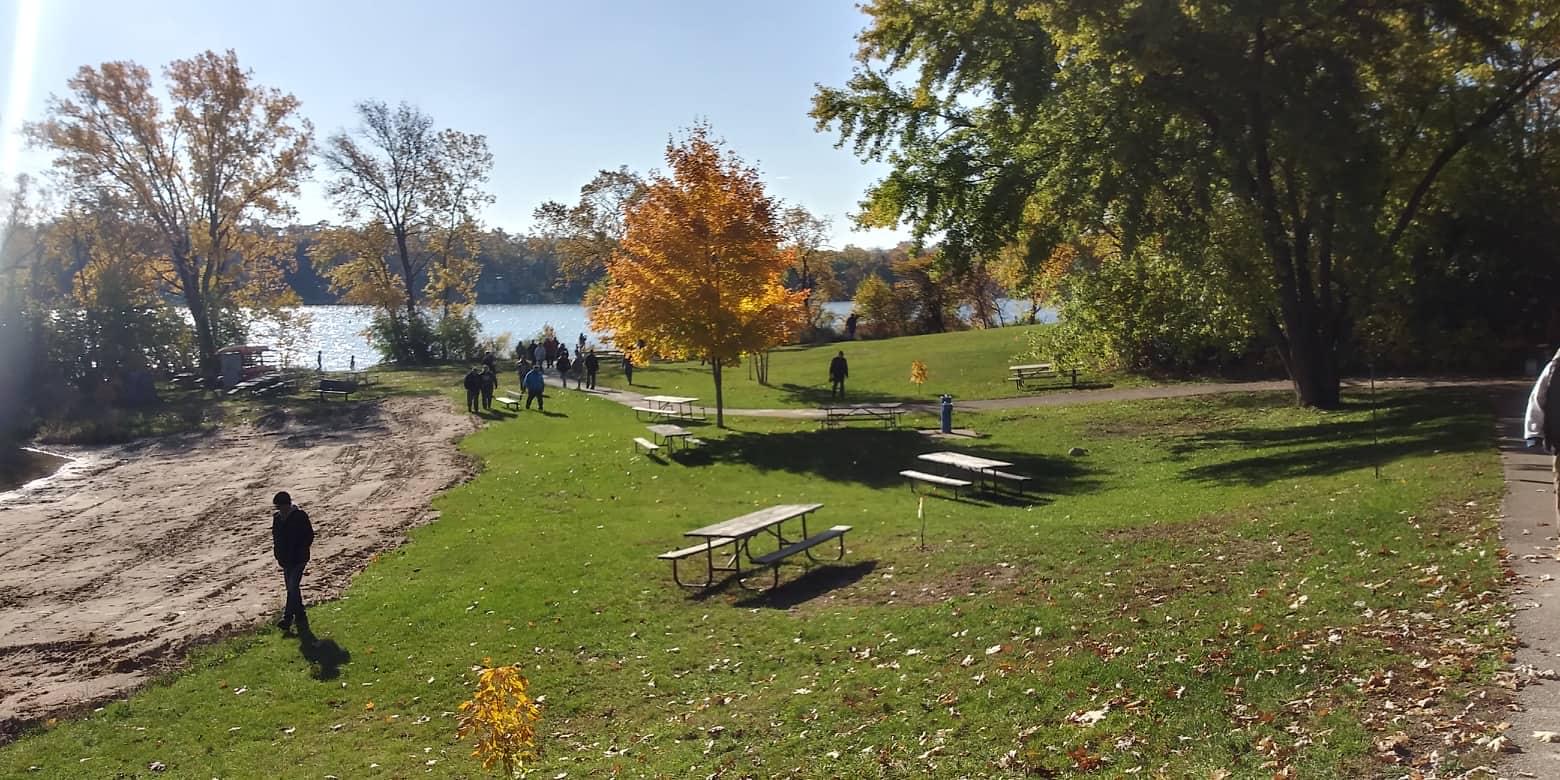 The drive is held four times a year, on the first day of spring, twice in the summer, and on the third Saturday in October. While the group is mostly Jeep drivers, anyone is welcome. 
"I've had people ask if you have to bring a Jeep to join. Everyone is welcome, all I ask is you bring food to donate at lunch," said Salapat. 
For more information visit the Kettle Moraine Jeep Drive page: https://www.facebook.com/KettleMoraineJeepDrive.