UW-Whitewater's homecoming was a fairytale for students, staff and alumni. Starting Monday, Oct. 23 students and alumni were encouraged to participate in various events throughout the week. The 2023 theme was "Once Upon a Homecoming."
"[Homecoming] is an opportunity to bring all UW-Whitewater students together," said Homecoming Committee Chair, Grace Newcomb. "During the week of Homecoming, we see students from all across campus at our events, whether they are competing for the championship cup with their student organization, or just coming out for fun- it's a time where all students are able to come and be a part of one of UW-Whitewater's traditions."

Throughout the week, various student organizations and Greek life organizations competed for the championship cup. Results were posted on social media the day after each event. 
"For the past two years, [BSU] has been the champion winners of Homecoming," said Black Student Union President, Jaelyne White. "We have been involved in homecoming in a multitude of ways since we were founded in 1968. This year for homecoming, we are participating in everything, and even making events of our own so that everyone can be involved with Homecoming."

On Oct. 23, study night was held in the UC Hamilton Room at 7 p.m. Prizes were handed out to students who were found to be on track with studying. Homecoming banner winners were announced, along with homecoming court. 
On Oct. 24, trivia night was held at 7 p.m. in two rooms in the UC. The Hamilton room was for organizations competing for a cup and the Old Main Ballroom was open for any group or individual wanting to compete in trivia. 

Bingo night was held on Oct. 25 at 7 p.m. in the UC Hamilton Room. No homecoming student organization championship points were awarded but spirit points were distributed to organizations in attendance showing good sportsmanship and encouragement of others. 
On Oct. 26, the annual talent show took place at 7 p.m. in the UC Hamilton Room. After the show, 2022 homecoming royalty JJ Benish crowned Elizabeth Schulz as 2023 homecoming royalty. Other members of the court included Emily Thill, Justice Theisen, Jordyn Robinson and Joel Esteves. 
A bonfire was held on Friday, Oct. 27 at the Lot 19 baseball field. Music was heard throughout the parking lots as the fire towered over the crowd. A station offering walking s'mores was set up near the entrance of the field and fireworks were set off at 7:45 p.m. amidst a power outage in Whitewater.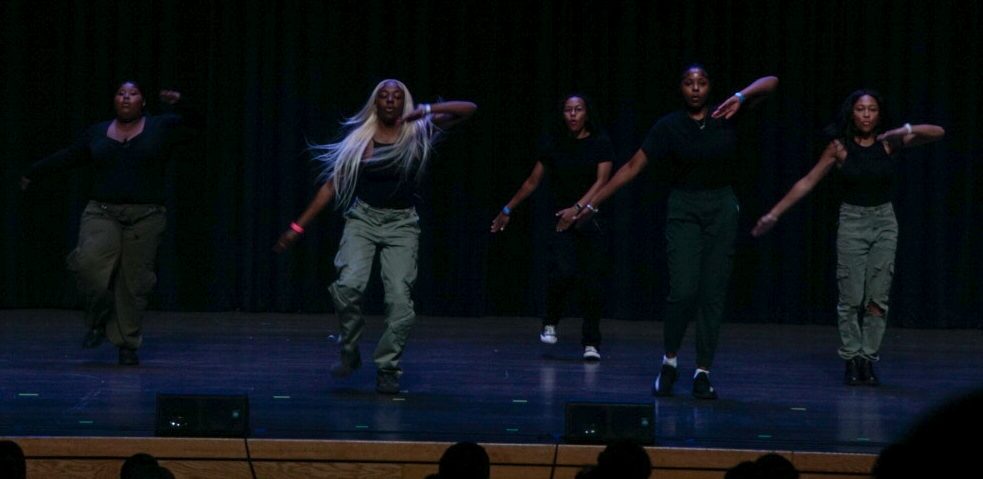 "We also try to incorporate new events and competitions into Homecoming Week, and are always looking for new ways to connect with students throughout the week," said Newcomb. "This year, we even brought back the Homecoming Bonfire, which was a UW-Whitewater tradition that ended in the 90's. We thought this would be a great way to incorporate old traditions, as well as provide students with an event where there was no competition, just time to come together and have some fun."
On Oct. 28, Warhawks, student organizations, local businesses and homecoming royalty marched through Main and Prince Streets for the homecoming parade. Handouts that varied from newspapers to candy were given out to the community that gathered to watch. The parade ended in time for all participants and viewers to travel to Perkins Stadium for the football game against UW-Platteville. 
Throughout the week, alumni events were also held. On Oct. 27, the class of 1973 held their 50 year reunion lunch in the University Center. Alumni were also encouraged to attend the Homecoming talent show, parade and football game. 
To see more information about the events held from Oct. 23 – Oct. 28, visit https://www.uww.edu/homecoming or visit @uwwhomecoming on Facebook or Instagram.
Zachary Pryblyski