November is here and so is the holiday season. Thanksgiving will be here before you know it and sparkly lights will soon adorn houses and buildings across the city. Two festive events are also coming back for another year, the Shop Small Holiday Market and the Holiday Parade of Lights, along with many more fun activities this month.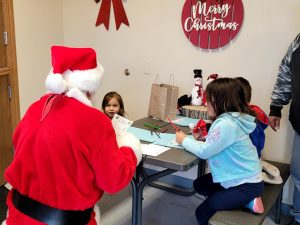 The second annual Shop Small Holiday Market will be held on Small Business Saturday, Nov. 25 at Cravath Lakefront Park, 341 S Fremont St. The event will go from 10 a.m. to 2 p.m. and is free. There will be fun for the whole family so bring your little ones to have a s'more at Blitzen's Bonfire and write a letter to Santa in the Little Elves area. The Gumdrop Glögg Garden will offer hot cocoa and adult refreshments. Get in line to ride in a carriage around downtown. Food trucks will also be available to satisfy your hunger. There will be live music bringing cheer for everyone to hear. Santa may even make a visit! Small Business Saturday wouldn't be complete without local vendors with gifts to kickstart your holiday shopping. Last year's vendors included Usborne Books, Studio 84, and Sarah's Sweet Treats. More information on this year's vendors will be available at a later date.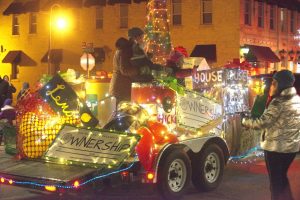 Save the date for Friday, December 1, the Whitewater Parade of Lights sponsored by Generac is scheduled to be held. Santa will be coming to town before Dec. 24 this year and will float along Main Street with many local businesses and organizations. The parade will begin at 6 p.m. but the fun will start at 4 p.m. with various festive activities. More information will be coming soon.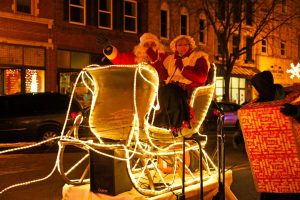 The Deck the House competition is returning for its fourth year Whitewater and surrounding areas will all be competing to have the best decked-out house. There will be three winners, one in each category: Most Elegant, Best Holiday Spirit, and Clark Griswold. Submit your house for a chance to win between Nov. 20 and Dec. 3. Winners for each community will be announced after voting concludes Dec. 18. 
For more information on the Shop Small Holiday Market visit their Facebook.
For more information on the Holiday Parade of Lights check out Downtown Whitewater.
For more information on Deck the House visit: Deck the House's Facebook.
Find more upcoming events in Whitewater at the Whitewater chamber website.