In a season-opening dual under the Kachel Gymnasium lights, the UW-Whitewater Wrestling team fell short to DII No. 9 UW-Parkside 28-11, forfeiting the Sake Bottle trophy for the first time since 2019. Whitewater moves to 4-8 against Parkside, but 4-4 in their last eight matchups.
The teams split the first two matches of the night, with Jalen Dunson falling to Parkside's Shane Corrigan by technical fall in the 125-pound match, but Dominik Mallinder defeating Parkside's Joey Roti by technical fall in the following 133-pound match. As the reigning WIAC Newcomer of the Year, Mallinder registered his 36th career win in this bout.
"Just keeping it going, not stopping, gave me success," Mallinder said. "I think it was a pretty good performance on my part."
Parkside took three straight– two by regular decision and one by technical fall. One of these matches included freshman Jermaine Butler putting up a fight against Parkside's Ben Durocher, DII's 11th-ranked wrestler at 157 pounds.
"[Butler] is very, very talented," head coach Matt Zwaschka said. "I'd say he's one of the smoothest wrestlers I've seen. He stays really calm, really collected."
Following that match, freshman Braydon Peet took down Parkside's Brady Schuh in the 165-pound match for his first career win, aggressively attacking him with any chance he got yet staying composed defensively.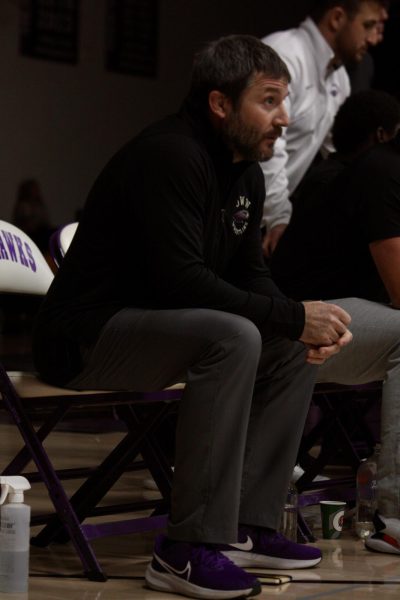 "I'm aggressive when I have to be, but I know when to calm down and do what I need," Peet said.
Whitewater sent out their third and final freshman in the 174-pound match, as Gavin Kohel narrowly lost to Parkside's Crosby Schlosser 8-5. In a year following the graduation of eight seniors, including two-time national champion Jaritt Shinhoster, the success of their youth is crucial for success.
"I think [our youth] brings a lot of excitement and new stuff to our program," Zwaschka said. "They may be young, but they are talented wrestlers, so I think as they keep building that's really going to help them. I think we will see some big jumps from the group throughout the year."
After Ryan Riser put up a fight against Parkside's Reece Worchek, DII's fifth-ranked wrestler at 184 pounds, Evan Danowski secured Whitewater's third-and-final match win, taking a down-to-the-wire match 8-6.
To wrap up the dual, Jordan Lewis lost by technical fall to Parkside's Lloyd Reynolds in the 285-pound match. Despite the loss, Zwaschka was impressed by Lewis's performance.
"He wrestled heavyweight, he's usually the 197-pounder for us," Zwaschka said. "He was overmatched by weight, but he gave a very good effort out there."
Despite the loss, the team's hopes are still remarkably high for this season. They return to Kachel Gymnasium on Dec. 1, where they face off against North Central College.
"As long as these guys focus on getting better and controlling what they can each day, I think the sky's the limit for this group," Zwaschka said.