The No. 2 UW-Whitewater Men's Basketball team got off to a great start to the 2023-24 season with a pair of home wins in the Tip-Off Classic. Head coach Jarod Wichser earned his first two wins in his new position, and Winona State transfer James Kelley also experienced his first two wins with the program.
Kelley recorded 21 points and nine rebounds in his debut with the team, Friday night (Nov. 10) against Gustavus Adolphus College. The versatile 6-foot-5 physical presence didn't waste any time winning the crowd over, with a steal and dunk at the other end of the court on the very first possession of the game. 
"James [Kelley] gives us a lot more depth at the three, four and five spots," Wichser said. "His versatility is something that teams are going to have a hard time dealing with. That gives teams problems. As far as a dynamic player he is able to block shots and get to the basket."
Preseason All-American guard for the Warhawks, Miles Barnstable, picked up where he left off last season in the team's 88-59 win over the Golden Gusties. Barnstable was efficient on the offensive side of the ball as he recorded 24 points hitting eight for ten from the field including three of his four 3-point attempts. 
After an impressive performance on Friday, the defense keyed in on Barnstable and held him to just eight points in Whitewater's 71-53 win over Saint Mary's (Minnesota), Saturday (Nov. 11). Junior Jameer Barker stepped up for the Warhawks Saturday as he led the team in scoring with 19 points after he recorded just six against Gustavus Adolphus. Despite Friday's lower scoring total for Barker, he facilitated the offense efficiently the whole weekend with eight assists Friday and three more Saturday.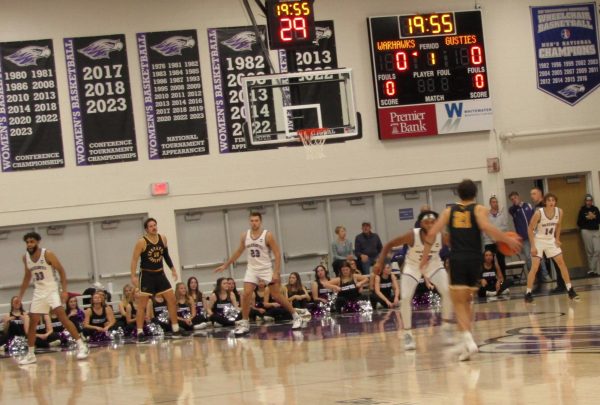 "I have just been letting the game come to me," Barker said. "On a night when my shots aren't falling the way I want them to I know I need to get my teammates involved. It is pretty simple, when I don't think I am going to score I feed a guy who I think will."
Despite recording two wins with a margin greater than 20 points, the Warhawks did not coast through either game by any means. Whitewater took a one-point deficit into the locker room at halftime against Gustavus Adolphus and in similar fashion the Warhawks did not effectively pull away from Saint Mary's until late in the second half. 
"We have stretches and spells where we play really well. The ball moves, we attack and make the right reads," Wichser said. "And then we have stretches where we aren't doing those things. We certainly have the talent, but we just can't be inconsistent. You aren't going to get those big time wins if you are inconsistent."
It is natural for a team to have growing pains early in the season, especially with a new head coach and key change to the starting lineup with the addition of Kelley. The team is focused on getting their legs under them to reach their full potential.
"For this group they need to focus on each possession and play each possession," Wichser said. "A lot of times they are going to be playing against themselves, not having lapses and trusting each other."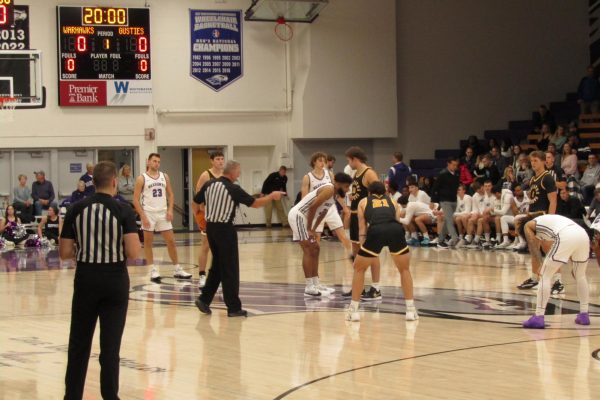 Despite these growing pains, Whitewater still dominated the score board and tallied two in the win column. 
"It was fun to get out on the floor with these guys and see what everyone is capable of," Kelley said. "I am happy to get two wins, that is a good way to start the season and we are expecting big things this year. We aren't even close to the level of play we are capable of, we just need to put things together."
Wichser expressed gratitude to be able to take over such a talented team, and he explained how the level of talent on the team will match the level of play as the players get a chance to go into battle and compete with each other. The brand new head coach was happy with the way the team displayed patience and unselfishness down the stretch to record two big wins.
Whitewater will suit back up, Wednesday, Nov. 15 at home against Carroll College in a matchup that could prove to be Wicher's first true test of the season against a team that put up 131 points in their season opener.