The UW-Whitewater Theatre and Dance Department is showcasing its latest Shakespearean comedy "Much Ado About Nothing" running Nov. 10-12 and Nov. 16-18 in the Barnett Theatre. 
While the original Shakespeare is set in Sicily in the 16th century, director Sara J. Griffin decided to take a different approach and translate the setting to New Orleans in 1935. On top of the changes in setting, multiple characters switched genders, such as Leonato to Leonata and Don John to Donna Joan.
"I wanted to update the period because the language of Shakespeare is already quite foreign to the audience's ear, and I wanted to close the gap between the audience and the characters on stage so the audience could more easily see themselves in these characters," said Griffin. "I also wanted this fun, lively play to take place somewhere fun and lively, and my first thought was New Orleans. When we think of that city, we think of bold colors, extravagant costumes, loud and live jazz music played in the streets, a party. And I wanted the backdrop of this play to feel vibrant, extravagant, musical and like a party."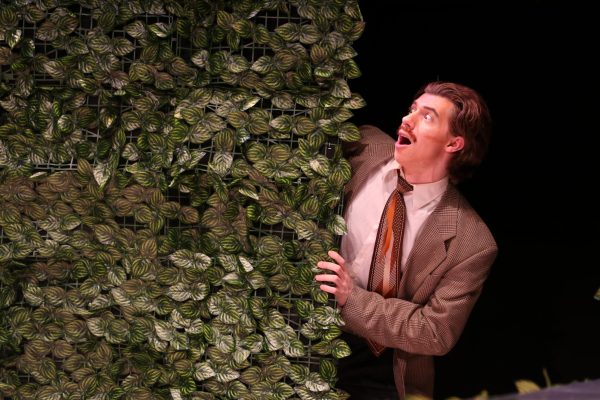 One of the main characters in "Much Ado About Nothing" is Benedick, a charismatic and witty man coming back from war, who vows to never marry. This character is performed by senior BFA performance major Bryce Giammo, who's performance marks ten shows at Whitewater.
"Benedick has been a dream character of mine to play since I first read it in high school," said Giammo. "I actually read as him in my freshman English class and developed a fondness for his quick wits and charming charisma."
There were many different challenges that came with performing Shakepeare's play. Since this play was written in the 15th or 16th century, language had to be updated to fit more modern standards. For example, in the original play's setting, marriage laws were a lot different, so lines were updated to be a little more friendly. Also, Shakespeare's language is very hard to read and try to relay that back to the audience.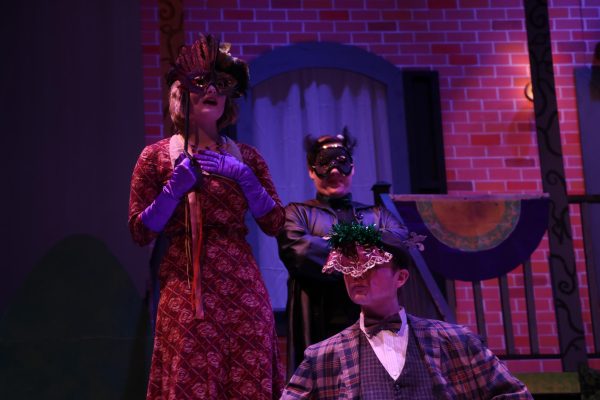 "It was challenging understanding the language," said senior BFA performance Abby Frey, who plays Donna Joan. "Looking at my script now it is absolutely full of annotations, notes, and definitions. To gain full comprehension of the words I was saying, I had to look up each and every word inside a Shakespearean lexicon, then put it into my words for my own understanding. There is so much more than just the words you read, and the more you dig into them the more riches you will find within them."
For tickets to "Much Ado About Nothing" visit https://events.uww.edu/coac/event/4554-much-ado-about-nothing.
The next show that will be performed by the UW-Whitewater Theatre and Dance Department is the musical "Pal Joey," which will be directed by Bruce Cohen and conducted by Robert Gehrenbeck. The show will run Feb. 23-25 and Feb. 29-Mar. 2.