Drumlin Dining Hall's grand reopening has been postponed to Feb. 25 due to heating, ventilation and air conditioning issues that occurred in the constructional phase of the project.
Assistant Director of dining and retail operations Tom Pellizzi said there was no way to foresee the infrastructure issues until construction was underway.
"Once you have everything torn down and you can actually see what you are working with determines what comes next," Pellizzi said.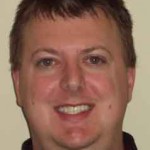 Some students living on the west side of campus said they are not happy about the delay.
Pellizzi said the decision was made to push back the re-opening and fix the infrastructure now, rather than in a couple years when it would need to be fixed anyway.
Once Dining Services said they realized two months ago the deadline was not going to be met, Marketing Director Ann Rakowiecki said they took steps to inform the student population.
"We sent representatives to Whitewater Student Government and Residence Hall Association to inform students, also distributing table tents and providing digital signage."
Sophomores Tayt Brostowitz and Elliot Jezo-Sywulka both live on the west side of campus and were not surprised by the delay in construction. Jezo-Sywulka said he's looking forward to less long and cold walks to get food.
Until the issues are resolved, students living on the west side of campus will still be allowed to use meal plans at the University Center.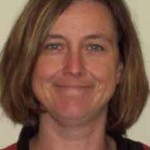 Rakowiecki said UC Dining employees were able to handle the increase of 1,800 people a day last semester and are prepared to continue until Drumlin reopens.
Without the winter break to train and prepare employees in the newly rennovated dining hall, the transfer for employees from the UC to Drumlin will occur much quicker than
planned, Rakowiecki said.
"Many of the staff members who work at the UC now will make the switch over," Rakowiecki said.  "We will have to get in there, get trained, get ready and serve some good food."
Dining Services currently does not see anymore constructional issues, and Rakowiecki said there should not be any problems that would push the February deadline further.
"It is disappointing, but we are also still excited to open those doors to students," Rakowiecki said.  "We just want folks to hang in there with us for a few more weeks."