New vending machines provide healthier choices
Two new 2bU vending machines, which provide healthier snack options with a focus on all-natural products, were installed last October located in the University Center and Fischer Hall.
Canteen, which is under a vending contract with the university until 2014 and is the largest vending service in the United States, wants to see if the products in the machine are popular among students at the university.
Every item in the machine must meet one or more of these criteria:
Organic, gluten-free, vegan, kosher and local
All-natural ingredients
More whole-grain selections
No preservatives or artificial ingredients, flavors or sweeteners
No trans-fats
Students, prior to purchase, may interact with an LCD screen displaying the nutritional and dietary information of every item.   The 2bU vending machine also has a credit/debit card reader and motion sensor dimmers that help conserve energy.
Assistant Director of Dining Services and Retail Operations Tom Pellizzi said Student Health Advisory Committee and Dining Services were planning to discuss the possibility of more healthy options in the machines last semester.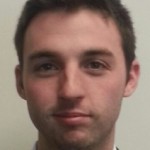 "I had been in contact with SHAC," Pellizzi said.  "Our representative from Canteen informed me that they wanted to have these two new machines that are brand new on the market with a focus on more organic types of items. At that point, we said absolutely."
Justin Murphy, current president of SHAC, said the new machines would be a great option if a student needed a quick snack between classes because the current machines did not have enough healthy options.
Although the new machines are on a trial run, expect to see them around campus for a while, Pellizzi said.
"They are not planning on pulling them anytime soon," Pellizzi said.  "We put them on campus to see if students like and react to them.  We also want to explore the different locations."
Fischer Hall was selected because of its focus on wellness and a healthier way of life. The University Center location was chosen because of the amount of people that go through the building on a daily basis.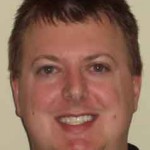 "They definitely can be shifted," Pellizzi said.  "The machine is built for a high-traffic area.  Unfortunately, in this building, we did not have a very good location to benefit from those high-traffic patterns.  The Williams Center also is an option being considered."
The new machines provide nutritional information to the consumer but are commonly more expensive compared to the other products in the old machines. The problem comes down to the student having to decide between saving a few quarters or purchasing the organic item.
Ruth Swisher, director of health at University Health and Counseling Services, said from a public health standpoint, SHAC wants to remove the barriers, like cost and availability, making it possible for students to make healthy choices.
"Something like nuts might have the same amount of calories as a candy bar, but they also have a redeeming number of proteins," Swisher said.  "Sometimes a person just wants the candy bar.  We are not trying to take that away but making some of the more healthier choices available and affordable."
Former SHAC President Anne Servais said this might not affect a large number of students, but it is a step in the right direction.
"Are we really going to affect health on campus by looking at something that seems so small as a vending machine," Servias said.  "That is debatable, but I think it is a start I believe because of this project, we have developed stronger relationships with dining services and that's huge.  It may lead to affecting dining services in a larger area in on campus dining."