Award-winning 'A Chorus Line' at UW-W for one night:
UW-Whitewater will host one of the longest running shows on Broadway, and the winner of nine Tony Awards, including Best Musical, as well as the Pulitzer Prize winner for drama.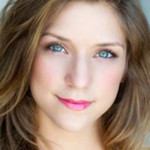 "A Chorus Line" will have only one performance, a 7:30 p.m. showing Jan. 31 in the Young Auditorium.
For some of the actors involved, this is their first national tour. This is the case from Brooke Morrison who plays Sheila.  The cast has already been to about 10-15 colleges according to Morrison, but she said every new stop is always a new adventure.
"It's an amazing cast for my first national tour," Morrison said. "I think each person brings something really unique to the table. I couldn't have asked for a better experience."
Prices are higher for this event, ranging from $46 to $25, because a Broadway show costs a lot to be able to tour the country. However, according to Leslie LaMuro, the marketing director for Young Auditorium, tickets are a good deal for UW-Whitewater students given that this is a Broadway touring company.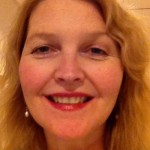 "The quality of the show is what you would see in New York, Chicago, Milwaukee or Madison," LaMuro said. "The prices are very reasonable for students."
Some students may have never heard of "A Chorus Line," but it's very relatable according to Morrison. The musical shows what it would be like to put everything on the line to pursue a dream someone has been working toward their whole life.
Caskey Hunsader, production supervisor for the show, said "A Chorus Line" really resonates with students who are college age, whether or not you're a performer.
"It's a really interesting look at what it was like to be a Broadway dancer in the 70's," Hunsader said. "But it also explores what it's like to suffer for what you want to do in life and really give yourself to your career."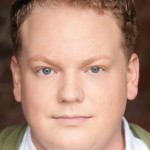 Morrison agreed and said the show is also very appealing to college students because they can relate to the theme so well.
"I think no matter where you are in the world, it's such a common theme: It's what you do for love," Morrison said. "The show takes you through so many different emotions. It talks about very real things that happen to people, and it's a very universal theme for anybody."
The audiences have been great at each stop Morrison said, and she doesn't expect UW-Whitewater to be any less enthused.
"The audiences are all unique in their own way," Morrison said. "I love being able to perform in gorgeous theaters all over the country. That's really a unique thing about touring."
This is the only Broadway production Young Auditorium presents this season and Lamuro said it was one you should be sure not to miss.
The long nights and constant one-location performances can make touring a little difficult at times, but Morrison said the performers always give every show their best.
"What's so fabulous is that no matter what's going on outside, the minute we get to the theater, we're there to work and we're there to put on a great show," Morrison said. "We're super excited to be there, and we hope you enjoy the show."