UW-Whitewater loses an inspirational teacher
Influence, passion, good intent and commitment are qualities chosen by UW-Whitewater students and administrators to describe the late Tomas Garrett-Rosas, a former sociology professor.
Garrett-Rosas, 38, passed away Jan.  6.
Garrett-Rosas shared his inspiring life story with his students and colleagues.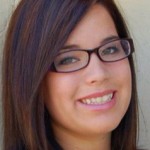 He was a former gang member raised in the south side of Milwaukee. After dropping out of high school, Rosas finally left the gang life.
A close friend of Garrett-Rosas nominated him to participate in the Center for Third World Organizing in California. He later graduated from their national organizer-training program in 1992.
He later earned his masters in Sociology from the University of Illinois at Chicago, as well as a doctorate in urban studies from the UW-Milwaukee.
Because of his experiences, Garrett-Rosas was a proponent of higher education. His research studies mainly focused on the importance of community members working to make educational opportunities available to minorities.
Larry Neuman, department chair of sociology, anthropology and criminal justice, said he admired Garrett-Rosas' creative approach to teaching.
The department was most impressed with Garrett-Rosas' connections and credentials he had established while participating in community service efforts in the Milwaukee area, Neuman added.
"[Garrett-Rosas] provided a unique perspective for colleagues and students because he did not experience a traditional education like most professors," Neuman said.
Freshman Samantha Rengstorf said Garret-Rosas' main objective was to teach that "perseverance is key in life." In just one semester, Garrett-Rosas influenced Rengstorf's academic career.
After taking Garrett-Rosas' social problems class, Rengstorf said she changed her major to sociology with an emphasis in social work.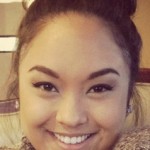 Garrett-Rosas captivated his students and colleagues because of the strong way in which he conveyed his ideas.
Junior Jennifer Leija described Garrett-Rosas' teaching style as straight to the point and engaging.
"I've never had a professor reference the work of a rapper during class," Leija said. "It was so cool."
Garrett-Rosas highly encouraged participation. He established an open, accepting environment for students to share their opinions and reactions to course content.
"[He taught me] the great value in following your heart to do what is best for others in your community," Susan Huss-Lederman, associate professor of languages and literatures, said.
In Garrett-Rosas' honor and in recognition of his tradition of helping others, a fund titled The Tomas Garrett-Rosas Memorial Education Fund was established to benefit Garrett-Rosas' two children, Tomas and Nyia.
Although one semester was not nearly long enough, that is all it took for Garrett-Rosas to inspire his students and colleagues.