Swim and Dive: Both teams look to make big splash in WIAC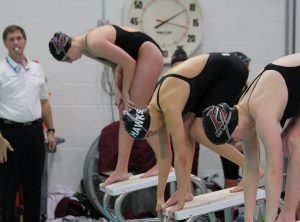 By Jenny Dupuis
The Warhawks men's and women's swim and dive team started their season off with low expectations. Given time, they believed that that assumption was a mistake. In a turn of events, they are off to strategizing their winning plans for conferences.
"I think we are looking better than we ever have before," head coach Joel Rollings said.
The past weekend's meet was hosted by UW-Whitewater. Their opponent was UW-Lacrosse. The meet was pre-analyzed as a test to see who will be the strongest to put into events at conference.
"When you get to conferences you're allowed to swim three events plus relays. So we have to figure out who we are going to have for our relays. This meet, we are kind of looking at that- rather than looking at this as a dual meet," Rollings said.
This didn't mean the Warhawks took any breaks in their performance last Saturday.
"We are racing hard, it is not like we are throwing the meet, but we definitely didn't put our strongest line up from the women's side," Rollings said.
The men's team churned out many first place titles.
Joe Devroy, Landon Joiner and Marcus Genrich each won two events before taking first in the 400-yard freestyle relay. Sam Parent joined Devroy, Joiner and Genrich in this event.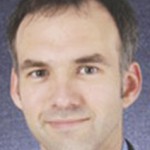 Also, Derek Schieble came out on top with a final time of 10:23:17 in the 1000-yard freestyle.
In the final score, UW-Whitewater men's swim and dive ranked first over UW-Lacrosse.
The women's team also had accomplishments. Amy Spaay broke her Williams Center pool 100-yard breast stroke record by more than a second, clocking in at 1:04:30. Maggie Gomberg came in second place in the same race with a time of 1:07:73.
Sierra Becker took first in the one-meter diving with a final of 258.60.
The Wisconsin Intercollegiate Athletic Conference Championship is on the weekend of February 14-16 at the Schroeder Aquatic Center in Brown Deer, Wis.