Gymnastics: Defending champs increase home winning streak to twelve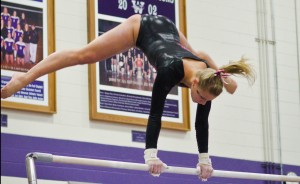 By Andrea Sidlauskas
If the start of their season is any indication as to how the UW-W Women's gymnastics team will conclude, their goal of winning the national championship title for a second straight year is highly attainable. The Warhawks, ranked No. 1 in the NCGA poll, defeated UW-Eau Claire in a conference meet this past Saturday.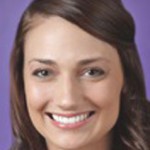 "I think we did a great job," senior Annie Mix said. "We still have room for improvement, but to get better every week is our goal."
Preceding Saturday's conference matchup, the Warhawk gymnasts began their season at Gustavus Adolphus College, St. Peter, Minn., on Jan. 12, where they took top honors, defeating UW-Stout and host school Gustavus Adolphus.
Next, the 'Hawks participated in a quadrangular competition in Denton, Texas, on Jan. 19. The girls competed against Division I schools such as No. 13 Arizona, and No. 25 BYU, in addition to the top-ranked Division II team in the country, Texas Women's University. The 'Hawks managed to secure fourth place against the tough competition, exceeding expectations.
Head coach Jennifer Regan said that competing at such a large-scale event helped the 'Hawks prepare for their conference meets, in terms of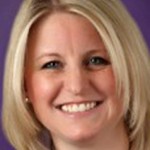 adjusting to a different setting with a big crowd, lots of noise, and lots of cheering.
The UWW gymnasts have since triumphed over UW-Oshkosh on Jan. 26, breaking two school records: the total team score, which accumulated to 190.075 and surpassed the 2011 team's previous record of 190.050, and the uneven bars team total, exceeding the record also previously set by the 2011 team.
Saturday's meet proved to be a continuation of the 'Hawks' success, as they earned a top-twenty team score in the UW-W record book in both the vault and balance beam events.
Despite changes in the lineup from last week, the 'Hawks rose to an early four-point lead over UW-Eau Claire and managed to maintain the lead throughout the meet,
outscoring the BluGolds in each of the four events.
"It's all about taking it week to week," Regan said. "We had some hard judging, but the kids kept moving forward, and that's all that we can really ask."