Feature: When talent meets tenacity
By Zach Hicks
It's September in Whitewater, Wis., and students are once again trying to balance books with beer or physics with fun.
On the weekends, many will trek through the leaf-littered paths to Perkins Stadium, to see the football team play on a cool fall day. But in the center of the wrestling team's practice room, senior captain Jake Fredricksen is working his tail off because he knows someone is watching.
"When I'm in the room with a younger guy, I work even a little harder to show them that they need to work that hard to get where I am or where Grant [Sutter] is," Fredricksen, who wrestles at 141 lbs., said. "If you show the other guys how hard they have to work, they'll work hard, too, and it just makes the program all that much better."
Now, in February, Fredricksen is 30-6 and one of the stars on the Warhawks wrestling team, ranked No. 4 in the most recent NWCA top 25 poll.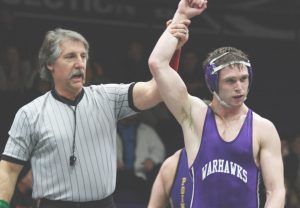 The 'Hawks will have the No.1 seed in the upcoming WIAC Championships on Feb. 17 in Eau Claire, Wis. This past weekend, the 'Hawks wrestled eight out of 10 weight classes but still clinched fourth place at the Pete Willson Invitational in Wheaton, Ill. Fredricksen won the title at 141 lbs.
Head coach Tim Fader called Fredricksen's performance "dominant."
Fredricksen's dedication to wrestling became evident in his high school days at Woodstock High School in Illinois. Because his high school wrestling team lacked other talented wrestlers, Fredricksen was forced to travel an hour and a half to train with wrestlers that would challenge him.
Fredricksen's lack of wrestling with talented teammates every day led to a difficult transition to NCAA wrestling.
"It was tough because you go from beating up everybody in the room every day to [UW-W], where I'm wrestling Austin [Bautista], who I can't even get a single takedown on."
Bautista, a three time All-American, was a wrestler who Fredricksen says he looked up to early in his career. Like Fredricksen, Bautista led quietly and by example.
Among his teammates, Fredricksen is known for his toughness and tenacity. Whether he is working in the practice room or grinding through a tough match in overtime, Fredricksen does not quit.

"Jake's just a battler," sophomore captain Grant Sutter said. "It's so tough to get in on his legs and it's frustrating repping him in the practice room because he's so tough. He's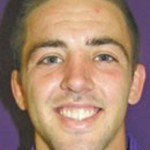 always giving 100 percent and it shows with his results."
This is Fredricksen's first season wrestling at 141 lbs. Last year, his weight was 133 lbs., but decided in the offseason to focus on lifting weights and conditioning in order to move up to 141 lbs.
While successful at his previous weight, Fredricksen says not having to worry about making weight and being more conditioned has eliminated nagging injuries this season.
Fredricksen recently eclipsed 100 wins in his career. He is only the 12th wrestler in school history to eclipse that mark.
"He's just a rock," Fader said. "He does everything right. He's that guy in the practice room who you always notice because it looks like he's going at a higher speed than most of the other people in the room. He works extremely hard. Jake's a great example of what we want our wrestlers to be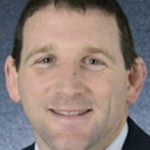 on and off the mat. He's a good one."
Fredricksen is currently ranked No.7 nationally in his weight class, according to d3wrestle.com. With a possible WIAC Championship on the horizon and a quest for their first ever NCAA national championship, the 'Hawks will look to Fredricksen to continue to battle and be the rock that has solidified the team throughout the year.
Well-conditioned and tenacious on the mat, he continues to work as hard in February as he was while preparing for the regular season in September.
"If you're tougher and a little grittier than someone else, you're going to come out on top," Fredricksen said. "That's what we think."