Students gain experience, service hours at local schools
America Reads provides students with an "eye opening experience," according to junior Katelyn Wurtz, former student coordinator of American Reads.
UW-Whitewater offers students the chance to earn valuable experience and gain community service hours through the national volunteer program, America Reads.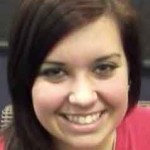 America Reads is a federally funded program that sends college students into classrooms to work one-on-one with students who may need additional help with schoolwork. These volunteers tutor students at the Children's Center, Lincoln Inquiry Charter School, Washington Elementary, Lakeview Elementary School, Whitewater Middle School and Whitewater High School during the day and in after-school programs.
Though the program mostly receives volunteers enrolled in the College of Education, anyone can volunteer.
"It's a great program whether you're planning on working with children or not," Wurtz said.
Current student coordinator, Jacquelynn Bazylewicz, said the program has a wide variety of volunteers, including many business and theatre majors. She said they also get a few students with work study that participate like volunteers but receive payment.
"Every year we have a huge amount of volunteers," Bazylewicz said. "The volunteers we send out, they really care."
Wurtz believes the program benefits the students because they get more one-on-one time. She said it is also exciting for them to have someone new in the classroom they can look up to.
Besides benefiting students, Wurtz said the program gave her the "comfort that that's what I want to do, work with children."
Wurtz said the program also gives UW-Whitewater students the chance to connect with the community and experience a different area than what they grew up in.
Being an education major, Wurtz said the program provides volunteers majoring in education more than what is required of them for their major.
It gives the volunteers real one-on-one interactions they can't get in a college classroom, she said.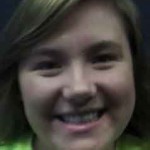 Other benefits volunteers can gain from volunteering include showing their professionalism, Bazylewicz said.
"We set high standards for our volunteers, so volunteering with America Reads proves that you can be professional in a classroom," Bazylewicz said.
Volunteering for America Reads also can enrich volunteers' campus life. It connects them to Whitewater more, Bazylewicz said.
Lastly, America Reads creates connections for references. A few volunteers have even found jobs with the schools they volunteered at, Bazylewicz said.
Bazylewicz said students often think volunteering for America Reads is a complicated process, but she wants to stress how easy it is to be part of the program.
For more information or to apply for America Reads contact SEAL at 262-472-1180.