UW-W professor studies drug deaths in Wisconsin
There have been 4,828 drug-related deaths in Wisconsin between 1999 and 2008.
According to a report by David Nordstrom, Ph.D., an associate professor at UW-Whitewater and an epidemiologist, two of the top death-related drugs are codeine and cocaine.
Codeine and other opioids were involved in 1,101 cases, while cocaine was a cause in 1,017 deaths.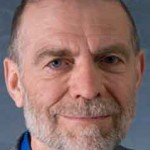 Nordstrom, along with Mieko Yokoi-Shelton, a UW-Whitewater graduate and former student of Nordstrom, and Dr. Amy Zosel, a physician and poison specialist at the Medical College of Wisconsin, searched through more than 450,000 death certificates to gather information on drug-related deaths in Wisconsin.
The team did not consider alcohol or tobacco as a main cause of death in the cases, although it could have been a factor in many of these cases.
Nordstrom said his interest in this topic started from the course "Alcohol and Other Drugs," which he has been teaching at UW-Whitewater for five years.
"While I was teaching the course, I became very curious about the recent changes in drug-related deaths in Wisconsin," Nordstrom said. "I had a student who shared my curiosity, and we started a team to look into it."
The team began their research for a report in 2010.
The report was published online in the Journal of Public Health Management and Practice website in December 2012.
The problem
Through research, Nordstrom found that prescription medication has been steadily rising as the top cause of drug-related deaths in Wisconsin from 1999 to 2008.
Methandone, a prescription drug used for pain relief and reductive preparation for opioid dependency, was the cause of 10 deaths in 1999. That number grew to 118 in 2008, a 1080 percent change.
While deaths involving drugs such as cocaine and heroin are also growing, they are not growing as rapidly as prescription drugs.
During his time as a professor of health and safety, Nordstrom said he noticed changes to the medical field that led to the high number of fatalties due to prescription drugs. He attributed the rapid growth of abuse to doctors and patients advocating for more access to pain relief.
"Access to pain relievers used to be more difficult in the United States," Nordstrom said. "But people sometimes were dying in hospitals or in their home without sufficient access to pain relief, and so there were concerns that there wasn't compassionate care. And so slowly, the medical practices began to change, and doctors began to become more comfortable with allowing their patients to use these very strong pain relievers."
As prescription drugs became more accessible to patients, they also became more accessible for people to use them inappropriately.
"At the time, doctors probably did not anticipate these drugs would cause some of their patients to die or become addictive," Nordstrom said,
Nordstrom said doctors also probably did not anticipate that some of their patients on prescription medication might become so addictive, that they developed criminal habits.
"[Doctors] probably did not anticipate that over time, some of their patients might sell or share their drugs with family and friends, or that some of their drugs might be stolen from their cabinets and then used by people who didn't have a prescription," Nordstrom said. "All these consequences of the more liberal use of pain medications took a while to appear in society."
While the death certificates examined by Nordstrom and his team did say what drugs caused or attributed to a person's death, there was no way to tell whether a person was using a prescription drug inappropriately.
The most common fatality age group among the almost 5,000 deaths was 43-year-old males.
"[Drugs] are killing people in the prime of their life," Nordstrom said. "These people are working age, with families."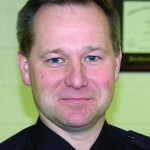 UW-Whitewater Police Chief Matthew Kiederlen, 44, is around the age group of most common deaths, and said he can understand the spiral to a mental health concern.
"If I lost my job tomorrow, I know how difficult it becomes to now find another job," Kiederlen said, "and that leads to those aspects of depression, helplessness and falling into those mental health issues."
Hitting close to home
Out of the almost 5,000 deaths in Wisconsin from 1999 to 2008, 35 deaths occurred in Jefferson County, while 72 deaths occurred in Walworth County.
"I think people have the misconception that utilizing legal drugs inappropriately is safer than using an illegal drug," Kiederlen said.
Kiederlen said the police department knows there is inappropriate use of prescription drugs on campus, but it is difficult for them  to interfere.
"When people are utilizing substances [that are not prescribed to them], our experience has been on this campus that they're buying a couple pills from somebody and almost immediately using them, so there's not a lot of time for us to come in contact," Kiederlen said.
Kiederlen said marijuana is the main abused drug found on campus.
Drug-related deaths are not a concern in the state alone, but also in small communities like Whitewater.
Benjamin Fuder, a UW-Whitewater student in his junior year, was found dead at the Whitewater Limestone Quarry on July 29, 2012.
His cause of death was ruled accidental, suffering head trauma from the fall. Autopsy results found alcohol, psychedelic mushrooms and marijuana in his system at his time of death.
More recently, six UW-Whitewater males were involved in a drug bust on campus.
Wesley A. Vance, 20, Matthew Gerebizza, 19, Tyler Smith, 19, Adam Milbrath, 19, Kyle Rovinski, 19, and Jeremy Miller, 18, were charged with offenses involving marijuana.
From April 1, 2009 to Jan. 1, 2013 there have been 218 incidents reported by police on the UW-Whitewater campus.
Solving the problem
There is currently not a prescription drug-monitoring program implemented in Wisconsin. Kiederlen said money that may be invested into a drug-monitoring program would be put to better use toward facilities to help people with their addiction.
"We can do all the monitoring, but the reality is, those that will skirt the law to do what they want to do, the law isn't going to stop them," Kiederlen said. "When you're looking at addictive behaviors or mental health issues, you need the safety net of facilities or programs to assist those people, because that will curve the criminality aspect of it."