Milwaukee Wave hosts alumni event
The Milwaukee Wave is hosting a UW-Whitewater Day for alumni, students and family from 2 p.m. to 4 p.m. on Feb. 10 at the U.S. Cellular Arena in Milwaukee.
The event includes a social reception in a VIP room and a performance by the student dance team.
The professional indoor soccer team reached out to UW-Whitewater because owner Jim Linderberg, who bought the team in 2009, is a 1981 UW-Whitewater graduate.
This event has been held since 2010 and provides a social reception with complimentary food and a cash bar.
Account Executive for Milwaukee Wave Danny Leach said the goal of this event is to get as much of UW-Whitewater campus involved as possible at the game.  In previous years, UW-Whitewater Day has celebrated the football and soccer teams.
"The door is open an hour before the game to Whitewater and people are welcome to join us the VIP room," Leach said.  "Head Coach Keith Tozer will go up there 15 minutes before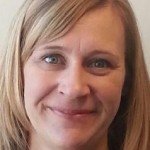 the game to make a speech, and if time permitting he will answer any questions."
Alumni Relations also provides a drawing to give away Warhawk apparel.
Alumni Program Coordinator Keri Schroeder said the number of the alumni in certain regions determines what kinds of events are held outside of Whitewater.  This spring there are planned events in New York, Florida, Colorado and Illinois.
"I think it is a way for people to still feel engaged with their alma mater," Schroeder said.  "UW- Whitewater is a special community and people like to stay connected to that. For some, they stay connected by being on an advisory board or they might be an alumni mentor, but for others, getting together socially is the way to feel engaged."
The VIP treatment does not stop with alumni and students, but is also extended to the dance team.  Current Coach, Cynthia Martinez said performing in the U.S. Cellular Arena is a privilege for the team.
"It is really cool, because they give us our own dressing room that has lights and mirrors," Martinez said.  "For a lot of us, it reminded us of competitions in high school. It was a great experience to bring back."
The experience gained from the event last year was the main motivator in taking the team to a new level according to Martinez.
"Everyone was kind of talking about competing at a college level, but being on that big field with everyone we didn't know made us realize it was something we wanted to get involved with," Martinez said.
Although this was the first year in competition, the team was able to win a second place and third place finish in early December.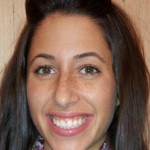 The entire team is peer run, which provides members with a chance to choreograph their own routine and teach it to everyone.  Three girls have been working on the dance for the Wave appearance, but it is not unusual for the team to learn a new routine every week.
Although dancing on the indoor turf only feet away from Wave players creates an unfamiliar atmosphere, the dance team said they hope to perform well, not only for the alumni, but their own families.
Tickets are offered at a discounted price for alumni and students for this game and can be purchased by phone, online, or by mail.  Call the Wave office at (414) 224-9283 or go on their website www.milwaukeewave.com.