When Raquel Bruening was in fourth grade, she decided to play clarinet without giving any thought to another instrument.
Bruening stuck by the decision and is getting ready for one of the biggest performances in her career: her senior recital at UW-Whitewater.
Bruening, a Music Education major, will be performing at 3 p.m. Feb. 9, in the Greenhill Center of the Arts.
"My band director played clarinet," Bruening said. "I thought it was just gorgeous."
Her older sister played the flute when she was younger and Bruening said it wasn't the best experience.
"I couldn't stand it," Bruening said.
Clarinet was the only instrument Bruening wrote down on the sheet she was given when asked to pick one, even though she had three spaces to fill.
"You know how they put first, second, third option?" Bruening said. "I just put one. Just clarinet."
Bruening said her parents have always been very supportive of her and continue to be supportive as she carries on with her clarinet.
When asked to sum up Raquel's personality, Professor Christian Ellenwood, Ph.D., had only kind words to say.
"[She is] Artistic, engaged and quietly strong," Ellenwood said. "She works hard to think of something while she plays, be it a person, place, or emotion and does her best to make that come across to the audience. Doing this helps her feel something, and she hopes the audience can then feel that something in return."
Another of her professors, Director of Bands Glenn Hayes, Ph.D., echoed Ellenwood's sentiments and said her musical ambition was incredible.
"I think, in the most positive sense of those words, she has a strong desire to achieve in a very positive manner," Hayes said. She wants to be the best musician she can possibly be, and the best person she can possibly be."
Bruening said her musical talent and ambition is inspired by everything around her.
"When I play it means something to me," Bruening said. "Hopefully, that emotion crosses over to the audience, and they feel something too."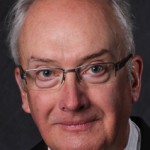 Choosing UW-Whitewater as her college wasn't difficult, Bruening said, as Whitewater had a trump card.
"Dr. Ellenwood, my clarinet professor," Bruening said. "I auditioned at 6 other colleges and got into all of them, but nobody was like him. He's the reason I'm here."
Ellenwood said he was honored and has strived to encourage and strengthen Bruening's musical abilities, along with many other professors.
"I feel privileged to be able to teach her," Ellenwood said.
Bruening said all of her professors have been phenomenal, from her music theory professor to her piano instructor, Ellenwood and Hayes.
Hayes said he was glad to have taught such a dynamic student and compassionate person.
"Raquel is just one of those exemplary people that you're lucky they cross your life's path.," Hayes said.