Auction sells dates, services
First dates are awkward, uncomfortable, and for most girls, it can be a "call my phone with a fake emergency" kind of night.
Students no longer have to encounter the unbearable embarrassment of a first date.
UW-Whitewater's Residence Hall Association is providing a Date and Service Auction that will be taking place at 7 p.m. on Feb. 19 in Jitters, located in Wells West.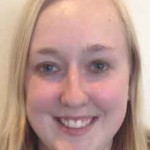 The Tutt/Knilans Leadership Involvement Team puts on this fun, unique dating experience for students annually.
"The event is tradition for LIT (Leadership Involvement Team), but this is the first year RHA has decided to team up with them," said senior Emily Lorenz, a co-programmer for RHA.
A broad variety of dates and appropriate services will be available for every individual's interests.  They range from dinner at UNOS to seeing a movie in Summers Auditorium followed by bowling.
Services in the past have included three trips to Wal-Mart or even someone carrying another's books around all day.
"We are encouraging anyone who lives in the resident halls to participate and be apart of it as well," Jeni Gruber said, another co-programmer for RHA.
Last year, the Date and Service Auction raised more than $300 for a breast cancer foundation, and each year the group works together to decide an organization to donate the money to.
All bids will be starting at a dollar and will accept cash or purple points. The proceeds will go to Reslife scholarships that are available to all students living in the residence halls.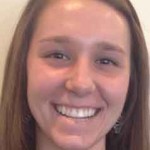 Junior Becky Wintringer, communication coordinator for RHA, participated in the event the last three years.
"It's a really fun environment," Wintringer said. "Everyone is really excited about getting a chance to get to know other people."
The date or service will be introduced, followed by an entertaining introduction of the person offering the date or service, such as their year and hobbies.
According to Lorenz, there has been a wide range of reactions from previous audiences.
"It's going to be a really relaxed event with a bunch of really fun people," Gruber said.