Final donations made to 'Treyton Kilar's Field of Dreams'
Six-year-old Treyton Kilar was killed by a drunk driver Sept. 2, 2010 at the intersection of Highway 20 and County N near East Troy. In remembrance of their son, who was a baseball fanatic, the Kilar family made plans for the construction of a baseball field titled "Treyton Kilar's Field of Dreams".
Mary Kilar, Treyton's mother, was a two-time All-American volleyball player during her time as a UW-Whitewater student. She later became the assistant coach of the Whitewater High School volleyball team. She is now principal of St. John the Baptist in Jefferson.
With close ties to the Whitewater community, the family reached out for help in their endeavor to construct a community baseball field.
After years of fundraising and support from the community, the family has finally reached its goal of $475,000 to build the field.
On Jan. 17, 2012, Golden State Foods Foundation made a $50,000 donation, which put the Kilar's within $75,000 of their goal.
"Mike, Mary and I talked very candidly about the vision for the future and their big fear was not allowing his memory to ever diminish in our hearts," said Wayne Luter, General Manager of the GSF Whitewater distribution center, in a January press release. "We made that promise that we would not allow that to happen as long as our Foundation was here, and we were part of the Whitewater community."
After Golden State Foods closed the gap, Mary Kilar's aunt and uncle, Cindy and Stan Jaskolski made the final donation of $75,000.
The donation "came as a complete surprise," Mary said. "My husband and I received a phone call one night, and it was very emotional. A lot of tears were shed."
Mary said her aunt and uncle have participated in many of the fundraising events and "have been very supportive" of their efforts.
"It's kind of hard to put into words," Mary said of her reaction to the final donation.
Mary and her husband said their greatest fear was that the project would lose momentum.
"As peoples' lives continue, it is still something very close to my husband and I," she said.
Mary said she is "humbled" by the support the community of Whitewater has shown. The family was especially touched by the support of students at UW-Whitewater.
"The way the university students have reached out is just something special about UW-Whitewater," Mary said. "Students need to be so proud. It really has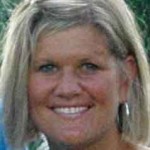 touched us."
Mary said as a college student she was not nearly as aware of the community around her, and she wanted to say thank you for the compassion UW-Whitewater students have shown her family.
Though the initial goal of $475,000 has been reached, Mary said they are still fundraising. That money will pay for the 220 to 225 foot, youth-sized field with artificial turf, concrete dugouts, fencing and construction stands, but they said they would still like to raise enough money for lighting and a pavilion.
Construction of the field is planned for this spring, weather permitting. Mary said the family would like to hold a groundbreaking ceremony that would be something special for the community, the university students and all contributors.
"Without this community, we would have been lost, devastated and alone," Mary said at a press conference in January. "Because of this donation and the generosity of so many, this field will be built. It will be built in honor of all those lost to destruction, it will be built as a gift to our youth to continue to dream as Treyton did, and it will be built and represent this wonderful community filled with organizations and people like you that believe in creating a better world and giving back to people who need you most."
Even though the Kilar family has reached their goal for the baseball field, community members are still donating toward the cause.
The annual event, Run for Trey, is scheduled for Oct. 13 and a few other projects are in the works including, two different fundraising kickball tournaments.
Senior Kyle Wagner is an intern for the City of Whitewater Parks and Rec. Department and is holding one of the kickball tournaments to raise money for the field. Kick it for Trey will be at 10 a.m. on April 13 at Starin Park.
Participants pay $15, which covers entrance into the tournament, a T-shirt and lunch. All of the proceeds will benefit Treyton's Field of Dreams.
"I have close friends who were cousins with Trey, so I have been following the development of the field since his death," Wagner said. "Once I had the opportunity to put on an event I wanted to do this."