Kylie Jacobs, Staff Reporter

November 18, 2019
The University of Wisconsin-Whitewater Women's Soccer Team was defeated by Illinois-Wesleyan with a score of 2-1 in the first round of the NCAA Division III Championship at the St. Paul, Minnesota Regional hosted by St. Thomas. This is the eighth time in the last nine years the Warhawks have made an ...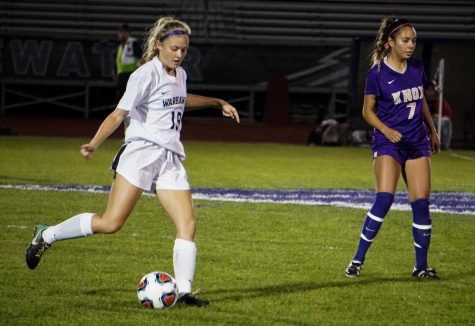 Dylan Piccolo, Staff Reporter

September 24, 2018
Defense was the name of the game Sept. 19 at Fiskum Field as women's soccer tied Knox College 0-0 after 110 minutes of play. There was a lot of midfield play in the slow-paced first half, resulting in one shot on goal and three total shots for the Warhawks. The initial 45 minutes were dominated by U...