Defense: UW-W holds strong
Defense was the name of the game Sept. 19 at Fiskum Field as women's soccer tied Knox College 0-0 after 110 minutes of play.
There was a lot of midfield play in the slow-paced first half, resulting in one shot on goal and three total shots for the Warhawks. The initial 45 minutes were dominated by UW-W's defensive trio, seniors Lauren Otto and Payton DeLuga, and sophomore Katy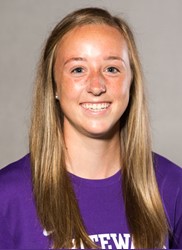 Kusswurm. The three were outnumbered multiple times and still managed to string out Knox attackers to keep the pressure off junior goalkeeper Nina Yonan.
Otto said the keys to stopping Knox on the breakout are effort and focus.
"It's all about wanting it more, getting there first, out hustling and out working them," Otto said. "It's all about getting your head in the game."
The second-half whistle sounded, and the game started to open up immediately for the Warhawks. They attempted nine shots including their best chance to get on the scoreboard in the 59th minute from freshman midfielder Carli Nehls, who missed just right of the goal.
The majority of the Warhawk attack came from out on the wings in the second half, with midfielders placing the ball through the defense and connecting with forwards on the run.
goal within a one-minute span. Yonan stopped all three with relative ease, but it was the first time Knox made it through the Warhawk defense.
In the final minute the Warhawks crossed a ball into the box to a sliding Anna Boyd only to have her shot blocked by a Knox defender, and the second half ended in a 0-0 tie.
The 20 minute overtime session featured a lot of movement up and down the field, but both teams showed fatigue. Although play grew sloppy, Yonan kept busy, blocking all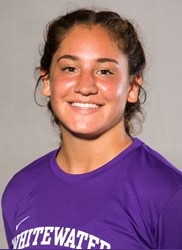 three shots she faced in overtime.
Head coach Ryan Quamme was impressed with the team's defensive effort but wishes the Warhawks would have taken advantage of their opportunities.
"Our defense has played extremely solid all year," Quamme said. "But we just need to start finishing some chances to help them out and take some pressure off of them. But I thought they did a great job."
UW-W's record moves to 5-3-1 overall, and they remain unbeaten at Fiskum Field this season. The Warhawks head to Milwaukee on Sunday at 1 p.m. to face off against the Milwaukee School of Engineering who is 4-4 on the season and is currently on a three-game winning streak.