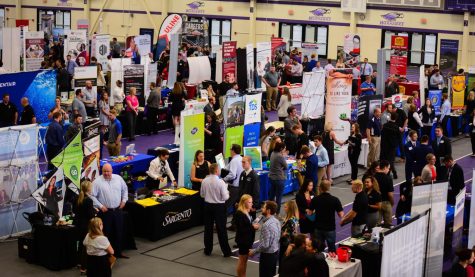 Benjamin Pierce, Managing Editor

October 8, 2018
Students at the University of Wisconsin-Whitewater connected with local business owners at the annual Career Leadership and Development Career Fair  Oct. 3, and they didn't have to leave campus to do it.Grace Holler The event was held in the Williams Center in hopes of connecting students with emplo...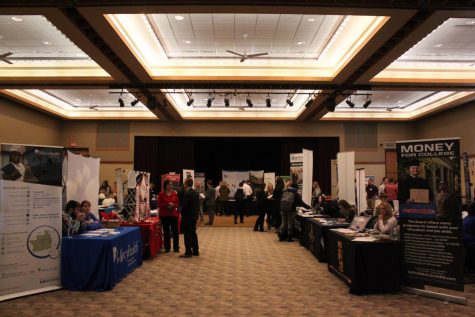 Garrett Kluever, Biz and tech Editor

February 12, 2018
Izzy Martinez represents CollegePossible, a non-profit organization that guides high school kids through college and into the workforce. If there's anyone who knows how important it is to get real-world experience while in college before landing a job, it's her. The Spring Hawk Career Fair that...