Career Fair draws hundreds
Students, firms make connections
Students at the University of Wisconsin-Whitewater connected with local business owners at the annual Career Leadership and Development Career Fair  Oct. 3, and they didn't have to leave campus to do it.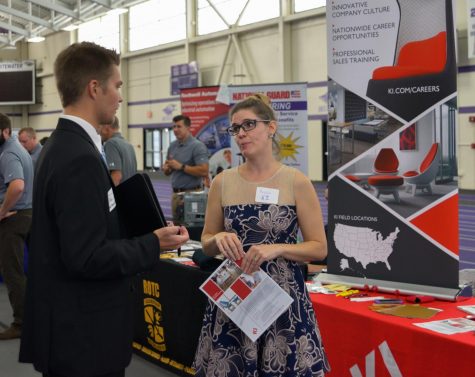 Grace Holler

The event was held in the Williams Center in hopes of connecting students with employers without requiring students to drive around or knock on doors.
Kim Apel, the university's career technology coordinator, planned the event.
Apel said 164 businesses showed up to the fair, setting a record for the event. The fair caters to students from all majors, with potential employers ranging from the communication to science and technology fields.
"Every year the employers are really excited to see the students because Whitewater students are really talented," Apel said. "The employers get to come see the students, and the students get to do all of this without leaving campus."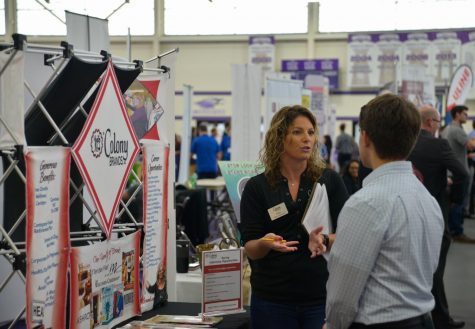 Grace Holler

The goal is to get students to attend the fair so they can network and meet possible employers.
"Each year we review our list of companies," Apel said. "This year we paid special attention to inviting companies we haven't had in the past, so we actually added 100 new companies to our list for this year's event."
One of those new businesses this year was Aprilaire, a company in Madison that makes indoor air products like filters and humidifiers. Human Resources Generalist Amanda Day was impressed with the students in the company's first trip.