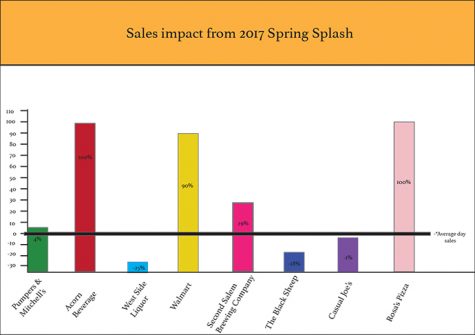 Brad Allen, Biz & Tech Editor

May 3, 2017

Filed under Biz & Tech
Rainy weather and every student residence being on lockdown did not deter an economic boost for some local businesses. This wasn't the first time, either. In the March 8 edition of The Royal Purple, it was reported that last year's Spring Splash event cultivated an increase in sales for many lo...
November 13, 2013

Filed under Biz & Tech
By Alexandria Zamecnik Say "goodbye" to Whitewater Street Restaurant and "hello" to a brand new brewery. Second Salem Brewery is scheduled to tap its first keg for the public by the end of December. UW-Whitewater alumnus and Lakefront Pub owner Christ Christon and his three business partners...