By Alexandria Zamecnik
Say "goodbye" to Whitewater Street Restaurant and "hello" to a brand new brewery. Second Salem Brewery is scheduled to tap its first keg for the public by the end of December.
UW-Whitewater alumnus and Lakefront Pub owner Christ Christon and his three business partners plan to open a one-barrel nanobrewery in place of Christon's previously owned family restaurant.
When Christon bought Whitewater Street Restaurant from his father in 2010 , he had no intention of keeping it that way. Although he grew up in the restaurant, Christon understood the business was changing and something drastic needed to be done. After purchasing the restaurant from his dad, he knew immediately that he wanted a brewery.
"The restaurant doesn't reflect my personality," Christon said. "It's not what I want to do. If I'm going to do something and I'm going to create something, then it's going to be what I want. You have to do something you're happy with."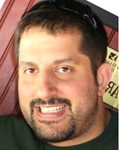 Christon's father opened the family restaurant in the '80s, like many Greek immigrants at the time. When Christon made the decision to close the family restaurant and completely renovate it, his father's main concern was to see his son become successful and also to collect the payments at the end of each month.
"In the past ten years, there has been a huge explosion in the craft beer and home-brewing industry," Christon said. "I'm a craft beer drinker. I'm high-maintenance when it comes to my beer and my bourbons. So that's what I wanted to do."
The building that will house Second Salem Brewery will be completed in two different phases. The first phase is to get the physical brewery built. However, with the recent government shutdown, the process has been a bit delayed. Christon hopes to have craft beer flowing from the tap by the time second semester rolls in.
All the beer that Second Salem Brewery produces will only be available on-site. The one-barrel brewery design was purposely made to be small so Christon could produce enough for the needs of Lakefront Pub.
"Any good brewery has a small system that they can start out with to test batches," Christon said. "It's a lot easier to get rid of 31 gallons of something that sucks rather than 310 gallons of something that sucks."
The building of the taproom is phase two in the process. Christon plans to completely demolish the dining room and turn it into a bar. The taproom will host local microbrews from the Madison-Milwaukee area. Christon and his partners understand the risk of opening a new business. With the elimination of Whitewater Street Restaurant, he's losing a fixed income that will be hard to replace. The new brewery will take a few months to generate revenue.
Second Salem Brewery is taking creative steps to avoid the risks that any new business will encounter, Christon said. He already believes Second Salem will have a competitive advantage on the other brewery located in Whitewater.
"The issue with the other brewery in town is that it started 20 years ago, when craft brewing was starting to become big and so was putting a microbrewery in your business, and he put it in a supper club," Christon said. "Then the industry changed, and it went to a brew pub atmosphere. The owner never evolved with it."
Marketing, branding and taste are all going to help eliminate any potential problems the brewery will face.  Second Salem plans to get inventive with its brewing. Besides the main flagships, or bestselling beers, the company will cater to the taste of the customer by producing a custom beer for events.
Junior Greg Heal, president of Collegiate Entrepreneurs Organization, understands that starting a new business is a great way to create jobs and foster innovation, even though it involves risks.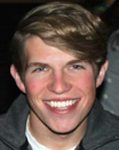 "I'm all for creating small and large businesses," Heal said. "In this day and age with technology being as high up and elevated as it is, it's just a great way to really let your creativity run abound."
Heal recommends that every student should get the chance to do what the owner of Lakefront Pub is doing. He said that he believes starting a business is a great trait that everyone should take some time to think about.
Second Salem Brewery is expecting a supportive response from the surrounding Whitewater community. Having a one-barrel system will allow the brewery to work with local companies around town. Christon has considered teaming up with the new Whitewater Makerspace to teach home brewing classes to the community.
David Buggs, a consultant at Makerspace and part-time worker at the UW-W admissions office says the idea of having a class on brewing fits perfectly within the charter of the social club. A brewing class would be something that has never been done at Makerspace.
"We're not sure with the alcohol aspect of the class, especially since another part of our charters vision is to engage students in the area," Buggs said. "That would be something we needed to consider as a board. If they wanted to bring materials in and share them, or trade their secrets, and do the brewing somewhere else, we wouldn't have an issue with that. We would actually be all over it."
The brewery has big plans for the future. By the summertime, it will look for a second location to build a brewery large enough for production and distribution.
Christon anticipates speaking with the chemistry department to create brewing classes at a college-based level. Students who are interested in becoming a brew master have the opportunity to participate in a unique internship through Second Salem.