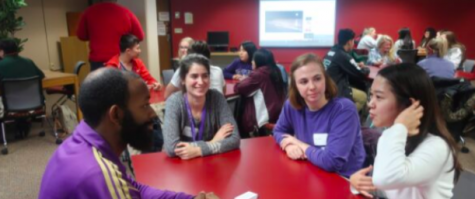 Brenna Bongiorno, Assistant Business & Technology Editor

September 6, 2020
The UW-Whitewater Learning Enhancement, Assessment and Research Network (LEARN) Center is available to assist faculty and teaching staff in their course work to benefit students. While the main focus of the LEARN Center is on teaching and learning, they also are available to provide services relevant to putting t...
Garrett Kluever, Biz & Tech Editor

December 7, 2017
Students got their first taste of what's in store for the switch to Canvas last Tuesday in a seminar designed to garner feedback before the learning management system is implemented next fall. "It was nice to give feedback so we can make improvements and talk about what we need to see on ther...