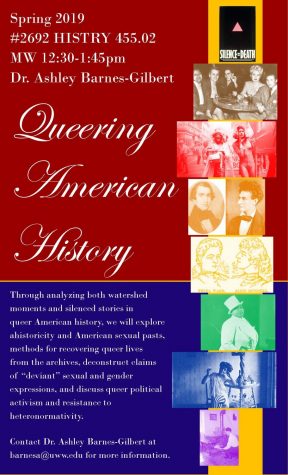 Charlie Fries, Assistant Lifestyle Editor

February 18, 2019
While registering for classes for the 2019 spring semester, students may have noticed new course opportunities listed on the course catalog. Last semester The Royal Purple wrote a story introducing a new LGBTQ course entitled Queering American History as well as a new program— Early Child Care Edu...
Charlie Fries, Assistant Lifestyle Editor

December 4, 2018
As the spring semester approaches, students will find new course options added to the catalog. Many new courses available for students during the spring semester are diversity or minority related, such as Queering American History. Developed by Women's and Gender Studies professor Ashley Gilbert-Bar...