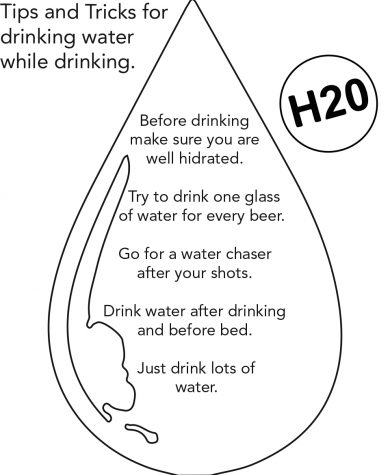 Kimberly Wethal, Editor-in-Chief

March 11, 2018
Although St. Patrick's Day is coming up, a hangover doesn't necessarily have to follow. But how do you remember to drink the proper amount of water while getting down on the Pumpers & Mitchell's dance floor, dancing on the stripper pole at Cheap Shotz or taking down an entire pitcher of L...
Kate Larson, Staff Writer

October 12, 2016
Graphic by Carlie Sue Herrick, graphics editor Your head is pounding, you feel shaky, and you may or may not throw up any second here. You went out last night and are experiencing an intense hangover. According to Mayo Clinic, when you have a hangover, your body is actually experiencing a withdraw...