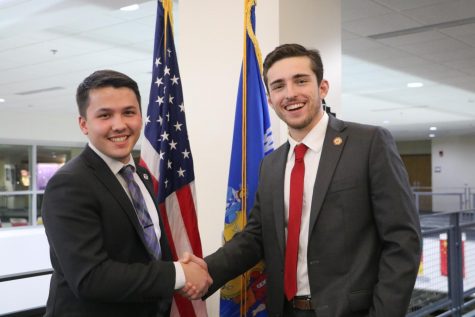 Olivia Storey, News Editor

February 3, 2020
When Whitewater Student Government (WSG) President Alex Ostermann left his former role as vice president, he knew he needed to pick someone new to fill that role. Ostermann decided to look no further than someone already familiar with the duties of the vice president, Hogan Veserat. Veserat joined WSG d...
Emily Lepkowski, News Editor

March 30, 2017
Thomas Kind, current Whitewater Student Goverment (WSG) vice president, and Hogan Veserat, current senator, described their campaigning experience as something of a balancing act. "It was a roller coaster," Veserat said. "I learned a lot from Tom especially, I learned a lot from all the different or...