Kylie Jacobs, Staff Reporter

November 4, 2019
Forensics isn't just techniques used with solving crime, it's also a way for students to perfect their public speaking skills in competitions nationwide. The forensics team at the University of Wisconsin-Whitewater has already kicked off their season. It culminates in April with the team hosting ...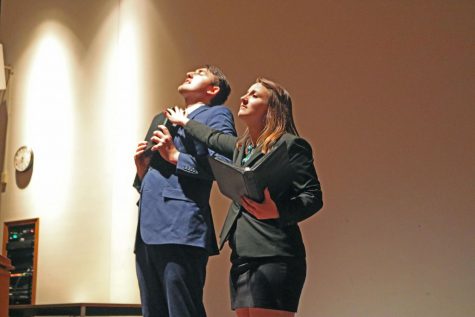 Carli Pope, Assistant Biz & Tech Editor

April 22, 2019
UW-Whitewater is hosting the National Forensic Association championship tournament April 16-20, 2020. Forensics is a public speaking competition where groups from academic institutions present speeches to judges  and are judged based on the quality of presentation by the competitors. The event is expected to bring 70 ...