Olivia Storey, News Editor

November 18, 2019
The 2020 Liberal Education & America's Promise initiative (LEAP) is approaching for UW-W students, and with it comes even greater opportunitites for students to make a difference on their campus. This year's theme, "Supporting Student Success," hopes to build on high impact practices tha...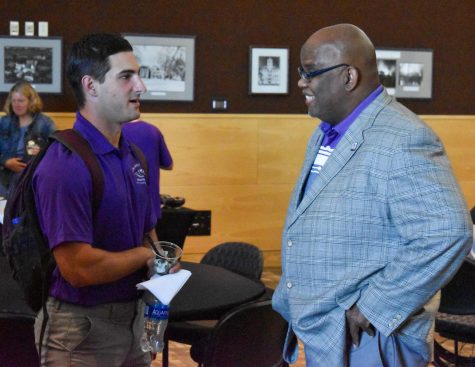 Danielle Krounau, Assistant Arts & Rec Editor

September 2, 2019
The campus turned out a large crowd for a celebratory cookout Tuesday, August 27 at the University Center. The event welcomed in the new academic year for faculty, staff, and students. Hungry attendees formed a long line into the Hamilton Room for the hot food served buffet style. Interim Associate Vi...