Savannah Hernandez, Assistant News Editor

September 24, 2019
UW-Whitewater Learning Enhancement, Assessment and Research Network (LEARN) Center's new director Heather Pelzel has many goals that she hopes to focus on during this academic year. "One of our goals for the year is trying to draw in new people," Pelzel said. "We have participants from every...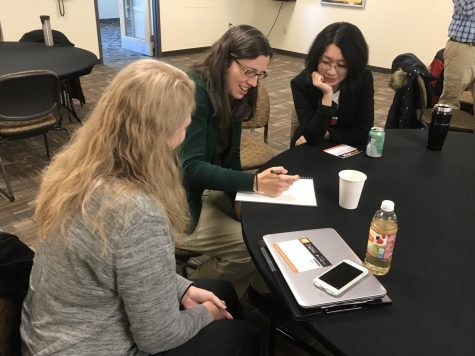 Garrett Kluever, Biz and Tech Editor

November 8, 2017
Professors are looking at new technology options to improve the classroom experience. The last session of the Fall 2017 Student Engagement Series focused on technologies and techniques Nov. 6 in the University Center. Instructors received an up-close and personal look at different technology they ca...