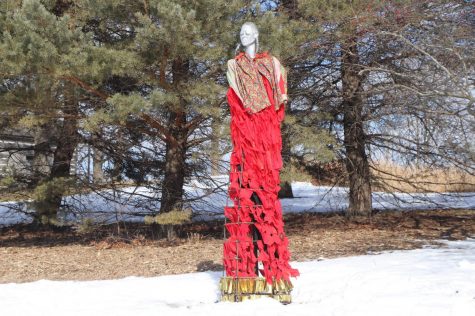 Danielle Klais, Arts & Rec Editor

March 2, 2020
Students with the sculpture department finished their 6-week-long sculpture with the intention to bring awareness to missing and murdered indigenous women. The project began during the second week of classes and was installed by the Center of the Arts around noon on Tuesday, Feb. 25. "The hope with this...
Hannah Michalowski, Journalist

February 10, 2020
The "Stolen Sisters" art exhibit debuted in the Crossman Gallery at the University of Wisconsin-Whitewater on Thursday, Jan. 30 and featured performances from Red Birds Drum, jingle dancer Sophia Ford, and two UW-Whitewater student dancers performing choreography. All of the performers acted as a st...