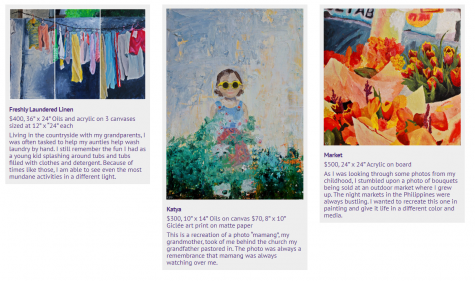 August 30, 2020
Cate Mahnke's grandparents raised her in the Cagayan Valley of the Philippines. In her childhood, she ran through rice fields, shared stories, and danced in the rain. Through her art exhibit "Nostalgia" presented online by Roberta's Art Gallery, she wanted to reminisce about her past and especially her family. While...
Ross Guyette, Assistant Sports Editor

October 7, 2019
Enrollees of our university don't always know where their path will end. They come because they believe that they have made the best decision on who they want to be and how they can become that person. As the years go along, as do the experiences that are shared among all of past and present individ...