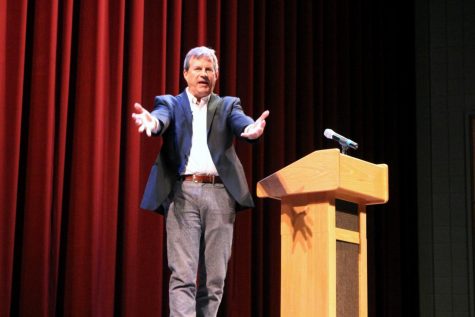 Benjamin Pierce, Assistant News Editor

March 18, 2018
Opioids are taking over the United States. Not a single area across the country isn't affected by the issue, and that includes Whitewater. Los Angeles native Sam Quinones is an award-winning author and journalist who visited campus last Monday to speak on the issue. Quinones has been writing ab...
Benjamin Pierce, Assistant News Editor

October 17, 2017
Two Whitewater residents are facing reckless homicide charges after a body was found on the University of Wisconsin - Whitewater campus in September. Jeremy Meyer, 36, and Kori Kincaid, 39, are being charged after UW-Whitewater police found the dead body of 34-year-old Joshua Syck in a portable toile...