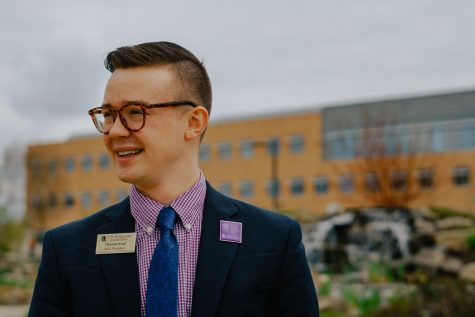 Olivia Storey, Assistant News Editor

May 6, 2019
Graduation is the one day every college student looks forward to. After years of hard work, stress and all nighters, you finally get to walk across that stage and receive your degree. This spring, the student that has been selected to send the graduating class of 2019 away is Tom Kind. With four yea...
Garrett Kluever, Advertising Manager

September 18, 2018
The last time I (sort of) ran a business, I was selling Kool-Aid to my neighbors 12 years ago. A lot has changed since then. Dedicated readers might recognize my name because last year as a freshman, I proudly worked for the newspaper as Biz & Tech editor. Now during my sophomore endeavor, I switched u...