September 10, 2018
Dear Chancellor Kopper: I am a veteran of dangerous military and (paid and unpaid) civilian service, a holder of a UW degree, well (better?) educated via the Milwaukee County Public Library System and the "school of hard knocks", and a most intense defender of all of the bill of rights. Therefore, I ...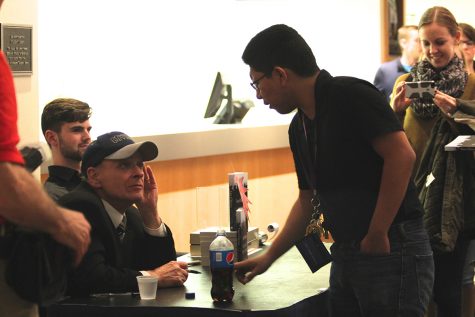 Brad Allen, Biz & Tech Editor

November 9, 2016
Award-winning author Tim O'Brien told a crowd of students and faculty on Monday, Nov. 7 that he has learned to hate the Fourth of July and how our culture tends to celebrate killing people. "Killing people is terrible," O'Brien said. "I find it sickening to celebrate that, it's disgusti...