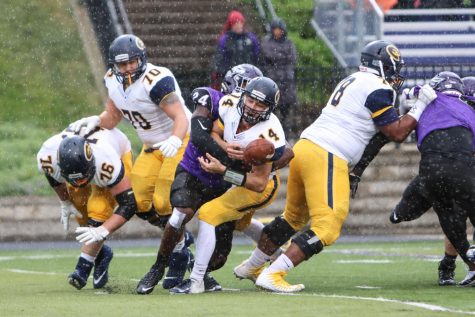 Ross Guyette, Assistant Sports Editor

October 7, 2019
The number three ranked Whitewater football team came home to torrential downpours and lightning delays at Perkins Stadium for their 24-14 victory over UW-Eau Claire, which took place after Family Fest on Oct. 5. The Warhawks scored their first touchdown two minutes into the game, and from there the flo...
Tyler Job, Sports Editor

September 10, 2018
A 24-point first half was all the No. 12 Warhawks football team needed to avenge last season's loss to the Concordia College Cobbers, winning 24-6 in the home opener Sept. 8. After both teams traded opening defensive stops, junior wide receiver Josh Ringelberg got the Warhawks going with a 60-yard punt...