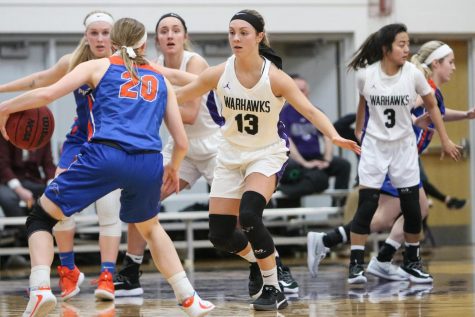 Ethan Maurice, Sports Editor

February 17, 2020
The Warhawk Women's hoops team clinched at least a share of the conference title on Saturday, Feb. 15 during a 57-39 victory at UW-Eau Claire. The win is even more significant due to the fact that Eau Claire is the second place team, and the Warhawks  main threat to the WIAC title. The team also too...
Ethan Maurice, Sports Editor

January 20, 2020
The No. 6 ranked University of Wisconsin-Whitewater Women's Basketball team sealed its 13th straight win on Saturday, Jan. 18 with a 72-56 win over conference foe UW-Stout on Alumni Day. The Blue Devils kept the game close until midway through the 3rd quarter, when Whitewater's defense finally ...