Earth week celebrated on campus
There has been excessive planning and time put into the Earth Week activities which began on Apr. 22 and will continue throughout the week.
Both Talia Schutz, the senior account executive of Creative Marketing Unlimited, and Wes Enterline, the sustainability coordinator, have worked diligently with student organizations to work toward the most student-friendly Earth Week yet.
"We took the approach of doing activities that we thought students would be more involved in and would actually enjoy," Schutz said.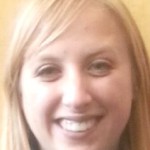 The team held a workshop with student organizations to see what they thought about Earth Week.  Many of the organizations gave positive feedback and ideas that ultimately shaped much of the events.
"At the workshop, it seemed like once a few ideas were thrown out everyone was able to contribute what they thought would be a good idea," said Schutz, "So the generation of ideas was easy, now what's left is the execution of them."
Student organizations like SAGE and the Student Art Association are actually sponsoring events. This student participation has seemed to be extremely beneficial to reshaping the Earth Week initiative at UW-Whitewater.
"We wanted to take a different approach which would be led by students and would appeal to students," said Wes Enterline.   "It was kind of an experiment in a sense to turn things over to the students."
Enterline is excited to see how many of the events turn out.  One event he is most looking forward to is the event concerning birds by SAGE.
"I think having live owls and hawks on campus where people can go up and see them in person will really catch the eye and draw people in," said Enterline.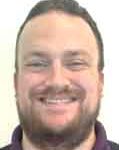 Ultimately, one of the most important aspects of planning events for Earth Week is to understand why the effort is being made.  Both Enterline and Schutz feel the Earth Week initiative is crucial.
"I think it's important for students to care about their environment," said Schutz, "and actually see how they have an impact on this Earth."
Enterline believes the Earth Week initiative is necessary since UW-Whitewater as a campus must continue to work toward a sustainable identity.  He believes that if students learn sustainable practices on campus, then they will carry those learned practices throughout their lives.
"We have to celebrate Earth day every day," said Enterline, "and make it part of your life, and that's ultimately the end goal."