Comedian returns to familiar stage
By Ben Holzhueter
Comedian Eric O'Shea hasn't performed at UW-Whitewater since 2007, but he still fondly recalls his last time here.
"The students were very sharp," O'Shea said. "I remember the fun, I remember the looseness, and I remember how they got everything. I'm very much looking forward to being here again."
O'Shea will take the stage at 8 p.m. Sept. 12 in the UC-Down Under.
Even though he enjoyed his last time performing here, O'Shea said he knows the college crowd has changed greatly in just six years, and he'll have to make sure he's at the top of his game.
"You have to be sharper than ever," O'Shea said. "Back then, for whatever reason, it was a simpler time. I don't mean to make it sound like I'm 80 years old, but it was."
It has been almost 20 years since O'Shea first starting doing stand-up at Marquette University. He had planned to major in sports broadcasting, but his senior year he discovered his love of putting on a show.
O'Shea said he decided to go to an open mic night, got hooked and never looked back. He started out in Milwaukee and did anything it took to do comedy, including sleeping in his car and working for small sums at bowling alleys.
He eventually moved to New York City and has been there for the last 15 years, but O'Shea said he never misses a chance to come back to the Midwest.
"I enjoy New York City, but I have not forgotten where I started," O'Shea said. "I've always fallen in love with the Midwest people. They're some of the kindest and most real, and they make for great crowds."
Some of his favorite Midwest crowds are college audiences, O'Shea said, and since 1995, he's averaged 60-70 college shows a year.
O'Shea, nominated six times for national college performer of the year, said he is grateful and blessed for all the support he's received from the schools over the years, and that the audiences do a good job of keeping his material fresh.
"The energy is there; the youth is there; the excitement is there," O'Shea said.  "They keep you honest. You can't do cheap material."
When O'Shea was first starting out, there wasn't the access to social media like there is now. With the rise of sites such as YouTube, Facebook and Twitter, O'Shea said he works especially hard to stay relevant and sharp.
"These students have seen it all," O'Shea said. "You've got to really prove yourself. It's really satisfying when someone says nice job or they have you back somewhere, like Whitewater. You know you're doing something right."
SEAL entertainment intern Rachel Lee helped book O'Shea at UW-Whitewater and said she thought he was a good fit for the school.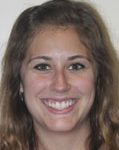 "He does things that are funny and will appeal to students in college," Lee said.
Lee said working with him this semester has gone really well so far, and comedians usually draw a big crowd.
The crowds are one of the main reasons O'Shea said he's been doing this for 20 years and never once called it "work."
"I think that really defines how much I love what I do," O'Shea said. "Comedy is a relationship. I can't do it without a great crowd. I'm nothing without them."
SEAL is expecting a packed house, and Lee said students should try to get there early because it fills up fast, especially with a comedian as popular as O'Shea.
"I think he offers a wide range of humor that a lot of students are going to enjoy," Lee said. "It gives you something to do on a Thursday night if you've had a long week at school. You can connect with the community and meet new people.
When asked to make a pitch on why students should come out and see him, O'Shea didn't even hesitate.
"There's going to be a totally different twist on what you might think of comedy," O'Shea said. "We're talking about beer and pot and fraternity halls. We're talking about stuff you and I do everyday. You get to laugh at yourself and me."