Nov. 6, 2013
By Kevin Demerath
By Lucas Wimmer
UW-Whitewater students have recently experienced slow Internet due to an overload of devices connecting to the Wi-Fi. With Internet being such a necessity for doing school work, video games and entertainment, it has caused some disruption to daily activities.
The slow Internet has not affected everyone on campus. Some students have not had any problems. From the six-pack to Wells, it has varied, but not all seem to be affected.
"I have noticed the Internet being slow, and it has affected my homework in a minor way, but the worst thing is it just makes you get frustrated and stressed," said James Kuhnz, a freshman majoring in general business.
Slow Internet has affected some organizations on campus as well, such as the League of Legends organization. It thrives off fast Internet, so it can perform while playing together in the online computer game.
League of Legends is an online multiplayer computer game that consists of 10 players, five on each team.
Jake Smith, a senior majoring in Media Arts & Game Development is the head of the league of Legends organization.
"The first week we had 90-some people," Smith said. "Obviously 90-some people is a lot, but no one could play, causing people to leave and our membership slowly decreasing."
The League of Legends Club sought out a better environment for their meetings but still had issues.
"We ended up in the best room on campus for Wi-Fi and still have issues," Smith said. "The room we are now in, they said was for 200 but has Wi-Fi for 300, and that's not the case apparently."
Also, Smith said the group had some problems during an event they had planned.
"For the League of Leagues World Championship, we did a viewing party, and originally we were going to throw the event on the big screen; then everyone could play, but, because of the Internet it did not go as planned," Smith said. "We used McGraw, causing the event not to be as full as we wanted be, and streaming takes up a lot of bandwidth. That's just how it works." McGraw was built to hold the servers for the school. It also was built for all the computer equipment to be stored in.
"We know campus does the best they can to give us quality Internet, and for the most part it is good, but certain situations can be frustrating," Smith said. "We don't know why exactly the Internet is slow, but, for some reason, this semester has been worse than others, and we hope they are looking into fixing it."
Slow Internet does not affect just organizations that are built around online presence, but it also affects homework.
"I live off campus, so it has not affected my homework, but I can imagine living in the dorms." Smith said "For example I had to download a game and play it for class and on campus that download would take a really long time or just would not happen at all, so I could see how it would affect school work."
The slower Internet speed not only affects students' schoolwork, but also their entertainment options.
"It's been taking a bit longer to get into a match of League of Legends, also being slow during the game," said Conrad Olson, a freshman majoring in English. "It hasn't been too slow but it's affecting my gaming a bit."
The Internet service is not the best this semester, but UW-Whitewater has a plan in the works to help fix some issues.
This plan includes upgrades to the fiber optic cables that are currently installed. This cables run underground, and they are the backbone of the campus Wi-Fi system, UW-Whitewater iCIT Information Security Officer Tom Jordan said.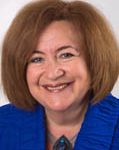 Elena Pokot, assistant vice chancellor of iCIT, said the Wi-Fi infrastructure is upgraded every year by replacing the older access points on campus with newer ones. Pokot said there are at least 500 access points on campus.
In the new Campus Master Plan developed by Facilities Planning and Management, campus fiber optic replacement is being looked at as an option for developing better connectivity between buildings, Jordan said.
"Some of the fiber optic we have on campus dates back to probably 20 years ago," Jordan said. "While it's sufficient for current needs, part of the master planning is looking at where do we need to be 20 years from now?"
The biggest improvement from this upgrade would be better support for faster connections, which would allow for higher bandwidth, Jordan said. This would make it easier for teachers to use more video and other media in their instruction, as well as let groups such as the League of Legends Club thrive.
Jordan said this upgrade in fiber optic cables would allow for next generation electronics in the buildings.
The Campus Master Plan is still in its research phase, so there is no definite price for this upgrade yet. If compared to other schools that have upgraded similarly, between the upgrade and the labor, this project could cost between $2 million and $10 million, Pokot said.
Pokot said some of the issues on campus have been caused by the increase in wireless and mobile devices on campus. These devices can stretch the wireless Internet performance on campus to its limits.
Pokot said, on average, a person nowadays has 2.3 mobile devices, and at any time there are more than 5,000 devices connected to the Wi-Fi at a time.
The best way for students to solve their Internet problems in the meantime is to contact iCIT with their issues so they have information on which areas are having problems, and they can fix them efficiently, Pokot said.