By Lea Staedtler
Fans of the "Back to the Future" film series might remember Marty McFly's hoverboard from Back to the Future II. McFly used the skateboard-like construction without wheels as his personal flying transportation tool.
The world's only real hoverboard is coming to Whitewater during "The Magic of Bill Blagg." Blagg will take it for a spin through the Young Auditorium on Saturday, Nov. 16, at 7:30 p.m.
Blagg is an Illinois native and has performed his magic show across the nation for more than 17 years. He found his love for magic tricks when he got his first beginner's magic set for Christmas at the age of 5.
Blagg said the first trick he learned was to make a quarter disappear. He showed it to his father, who was impressed by his skills. From that moment on, Blagg said he knew he wanted to captivate audiences and do magic for a living.
At the age of 18, Blagg said he had his breakthrough when he won a major competition at the Abbott Magic Get-Together, a well-known magic industry convention in Colon, Mich. Since then, his show has grown to a large-scale production, and Blagg said he is always looking for something new to add to the performance.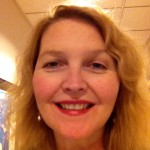 "Expect the unexpected," Blagg said. "It is not a magic show as you would think. It will go the opposite direction of what you think might happen next."
For the Whitewater show, which will be the only performance in Wisconsin, Blagg said he planned a new illusion that he will perform in slow motion because people always want to try to figure out his tricks. He will also hold a contest and make one person on campus disappear for good.
Leslie LaMuro, the marketing director of the Young Auditorium, said Blagg approached her about performing at the Auditorium. Blagg has been to campus multiple times to present "The Science of Magic" to elementary and middle school groups, but the upcoming show will be his first time on stage with his tour program.
LaMuro said she had a lot of fun participating in one of Blagg's shows in Green Bay and hopes students will come check him out.
"I think it will be a very entertaining night," LaMuro said. "It will be a nice way for students to get a break from homework and just relax and have some fun."
Blagg's show is high-energy and interactive, so students will get the chance to participate in several of his illusions, LaMuro said.
LaMuro said Blagg also mixes a lot of fun and clean humor into his performance.
"On stage I'm just myself," Blagg said. "I'm a natural prankster."
After the show, Blagg will be available for a meet and greet with the audience. He said interacting with the audience afterward is one of his favorite times because he loves to hear what people's favorite parts of the show were.
Tickets for the show are $10.50 and $19.50 for UW-Whitewater students and $15.50, $17.50, and $19.50 for the general public. Ticket prices are determined by seating choice.