Jan. 29, 2014
By Abrielle Backhaus
Death and tragedy often evoke morbid thoughts, but in "Hamlet" and "Rosencrantz and Guildenstern are Dead," the topics are addressed through drama and dark humor.
While Shakespeare wrote the plays some 400 years ago, the productions of today may still offer a relevant concept for audiences.
John Skelley, a member of  the Acting Company, the group putting the play on, stars as Hamlet in the production.
Skelley said he finds many similarities between himself and his character.
"I'd say that it's a funny, sad, tragic look on what happens when a real person takes on the death of his father, and having to get revenge and really dealing with your own mortality," Skelley said. "What it means to know that you're going to die someday; which I guess is something we all have to come to grips with sooner or later."
Skelley, originally from Eden Prairie, Minn., has been acting since graduation from the University of Minnesota/Guthrie in 2007.
Skelley said most of his previous work consists of classical theater and plenty of Shakespeare so this tour fits his interest in classics.
"The opportunity to play Hamlet is really an exceptionally incredible opportunity for any actor," Skelley said. "I think it's one of those roles on most actors bucket lists, to get an opportunity to play it for eight months and tour the country with it and just as a younger actor learning my craft, it's just an incredible opportunity."
The Acting company performs "Hamlet" in more than 40 cities each year, starting this past season with a show in California.
After touring the show for a month, actors prepared "Rosencrantz and Guildenstern are Dead" and opened that show shortly after.
Skelley said each audience provides different energy as the company travels from location to location.
"As an actor,  it forces you to really stretch your muscles," Skelley said. "You have to adjust your performance as you go."
Another actor along on the tour is Grant Fletcher Prewitt, as Rosencrantz.
Like Skelley, Prewitt said he is intrigued with the array of audience reviews in each town traveled.
"I discovered this on tour this year actually, the understanding that an audience has of "Hamlet" it always impresses me," Prewitt said. "You can never underestimate an audience because they're with you 100 percent. It's quite moving with what you can get feedback-wise from an audience, especially on tour."
At the age of 10, Prewitt began doing improvisation yet said he didn't discover his interest in theater until college. He graduated from University of Missouri-Kanas City with an MFA.
Prewitt said he tries to find the animation and flamboyancy in his character, Rosencrantz, but finds it most important to make the themes of the production evident for the audience.
"Firstly I hope we are clear, but secondly, I hope they find something they can relate to and find relevance in these stories that have been around," Prewitt said. "With the students I really hope they find inspiration to be creative and follow their hearts."
Stacy Sherman, associate marketing specialist of the Young Auditorium, said The Cultural Affairs Committee chose the classical plays for educational purposes.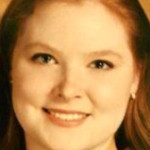 Sherman said she hopes to fulfill the Young Auditorium's duty while still appealing to students' interests.
"We do have our mission," Sherman said. "It's about the cultural diversity, and it's about bringing arts education and enrichment to the community and so as broad of a spectrum that we can present the better."
"Hamlet" will be performed 7:30 to 9:30 p.m., Feb. 4 in the Young Auditorium, and "Rosencrantz and Guildenstern are Dead" will be 7:30 to 9:30 p.m., Feb. 5 in the Young Auditorium.
"Something I've noticed about the arts is there's always those standard classics," Sherman said. "That as you grow, they are like staples."
For students, the ticket price for each show is $14.25, or see both shows for a cheaper coupled rate at $19.50. The tickets are $39 for the general public.