Students enter international photo contest
Feb. 5, 2014
By Emma Cunningham
After returning home from traveling abroad, UW-Whitewater students were given the opportunity to enter photos from their travels into the university's First Annual International Photo Contest.
The purpose of the contest was to highlight and promote student global experiences to the university community, according to the Center for Global Education.
Whether it was with American students studying abroad or international students studying at UW-Whitewater, it was a venue for students to express creativity in interpreting culture.
"I think it opens up the relationship of global communication," said Andre Ferrella, Ph.D., UW-Whitewater Art and Photography professor and judge of the photo contest said. "It allows us to see what is going on outside of our own surroundings."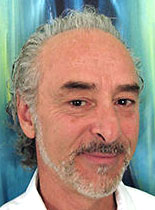 Students were able to submit one photograph for each category that consisted of people, places and reflections, and were encouraged to think outside the box and be creative, according to the Center for Global Education's website.
The reflection category represents what each student learned while they were traveling abroad. This category is meant to provide insight into the country they visited.
Nine photos from each of the categories were printed and displayed for voters at the University Center Fiskum Gallery from Jan. 21 to 31.
Submitted photos also were allowed to be used for  promotional purposes for the Center for Global Education.
"My job as a judge was to determine which of the photographs spoke to each category assigned," Ferrella said. "In general, they were all really good to see. There were a few that stuck out just as really good photographs. Since there were three different categories, that doesn't necessarily mean it was a good photograph, it just works with that specific category."
Other judges include Craig Schreiner, marketing and media photographer, and the staff at the Center for Global Education
The Center for Global Education and the Fiskum Art Gallery are hoping the tradition of the photo contest continues with the same success as it did this year.
"Everyone loves the pictures, and they come into the gallery and will comment and say 'I've been there before' or 'I want to go there,'" said Silvia Reyes, graduate assistant of the UW-Whitewater Fiskum Art Gallery.
A rotating digital gallery of the winning photographs will be displayed during the UW-Whitewater International Week opening ceremony.
During International Week, students can attend different events and be educated on cultures from around the world.
A first place "Peoples' Choice" award will be given at the end of the reception to the winner in each of the three categories. Each winner will receive a giftcard to the University Bookstore.
Winners will be recognized during the International Dinner from 5:30 to 9 p.m. on Feb. 28 in the University Center Hamilton Room.