Feb. 12, 2014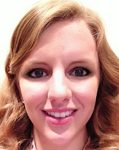 It's almost Valentine's Day, so there's no better time to talk about improving your love life.
Love life doesn't just mean sex; intimacy is an important part of it. No matter which one you prefer, doing it safer is better.
Safety may bring to mind the awkward sex education some students endured in high school. Laughter came from the back of the room as the gym teacher stretched a condom around his forearm.
No one needs to relive that, and that's why the new definition of safe sex is much more inclusive, said Whitney Henley, wellness coordinator at University Health and Counseling Services.
"[Safe sex] isn't just about not having an STD but also includes one's sexual relationships and having safe and pleasurable experiences,"  Henley said.
The World Health Organization defines sexual health as a state of physical, emotional, mental and social well-being in relation to sexuality. That is, one does not need to be sexually active to be sexually healthy.
Planned Parenthood's website features an abstinence category that offers helpful advice for those looking for intimacy without sex.
"Even if you don't want to have sex or go all the way with your partner, there are still ways you can be intimate," Henley said.
Nurse Practitioner Liz Falk said the most important part of intimacy is  mutual respect. She said to discuss boundaries before the heat of the moment takes over.
Communication is the common denominator in all relationships, sexual or non-sexual, Falk said. Tell your partner what you like or want, and be clear on what to avoid.
"You can kind of bring it up in a joking way or whatever's comfortable for the situation," Falk said. "Have a recap afterwards, like 'what I really liked was…'"
Falk also said there are more components to arousal than just genital sex. Your body takes cues from your brain, which can be aroused by a variety of triggers.
Experimentation can help you figure out what those triggers are.
"Valentine's Day is certainly the day to do foreplay all evening long," Henley said.
Another way to improve the experience is being confident with your sexual health. One way to do this is getting tested regularly for STIs, so you know you're not putting anyone at risk.
Birth control can further ease the mind during sex. Falk and Henley said carrying condoms is a wise decision, even if you don't need them.
"The more people who have condoms, the better," Henley said. "You never know when you or a friend is going to need one."
Having protection readily available makes safer sex easier. Falk said having them in your environment is a good practice.
"Don't just buy them and not remember where you put them," Falk said. "Stick some in a couch cushion; put one in the kitchen cabinet. Don't leave them in your pocket."
In using this tip, not only is safe sex more accessible, but you won't have to break the mood by digging through your dirty jeans for a condom.
Condoms are a good form of protection, but some couples prefer alternative methods. Henley said if pregnancy is a concern, find a method that works best for you.
Falk said college-aged women are extremely fertile, so birth control numbers can be skewed. Just because the commercial advertised 99.9 percent effectiveness doesn't mean it will be 99.9 percent effective for everyone.
Bedsider.org contains in-depth information about a variety of birth control methods. The site also allows you to sign up for helpful reminders.
The best thing you can do for your love life is to educate yourself. Itsyoursexlife.com and the Sexpositive application can help you do so.
The UHCS also is a wonderful resource for sexual health needs, mental and physical. Prices for contraception are listed online for interested students, and counseling is always available.
If you have big plans for Valentine's Day, remember to be safe; it's better that way.