March 5, 2014
Commentary by Royal Purple Editorial Staff
The Royal Purple was honored with third place in the general excellence category in the Wisconsin Newspaper Association's Better Collegiate Newspaper Contest. In addition, four individuals received awards:
Samantha Jacquest, second place for investigative reporting
Abbie Reetz, second place for best editorial
Zach Hicks, first place for general reporting
Carley Rymkus, third place for investigative reporting
The staff also took home second place for Best of Show at the Associated Collegiate Press' Best of the Midwest competition.
Members of the Royal Purple attended both conferences this semester. In addition to being recognized as award-winning staff, editors were able to learn from professionals, network with others in the industry and be recognized for recent achievements.
These awards are a recognition to every staff member, including management staff, section editors, copyeditors, staff writers and business and advertising staff.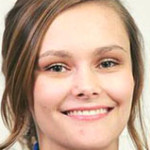 Editor in Chief Samantha Jacquest said the trips were important not just for the newspaper, but for each individual who attended.
"These were not just business trips, they were bonding experiences for our staff members and educational opportunities for each person," Jacquest said. "It was also a chance for our editors to make connections in the journalism industry for job and internship prospects."
Jacquest said it is important for Royal Purple staff members to enter in competitions and be recognized for their dedication to the newspaper.
"As student journalists, we make a lot of sacrifices to produce the newspaper each week," Jacquest said. "Our Mondays are completely dedicated to the Royal Purple. I usually don't get home until 2 a.m., sometimes later. It's important to be recognized for our hard work."
While everyone who works at the newspaper is a student, the Royal Purple is a separate entity from UW-Whitewater. Jacquest said it is important for students to take advantage of opportunities to learn outside the classroom, but to also treat their position as an editor as a professional job. It is sometimes a tricky balance, Jacquest said.
"Working for the Royal Purple is an invaluable opportunity, because we are getting experience and our readers view us as a
professional medium," Jacquest said. "And yet, our readers view us as a professional medium, meaning we are scrutinized often. While this is to be expected, especially if we want to be viewed as professionals, it is still hard to receive harsh criticisms while being a student and still in the learning process."
The Royal Purple covers the UW-Whitewater campus and the City of Whitewater. Being a primary news source for the community is a big responsibility, Jacquest said, and not one the staff takes lightly.
Editors on staff range from freshman to seniors, journalism to psychology majors, reserved to vivacious personalities. The characters who make up the Royal Purple editorial staff are ambitious and dedicated to making a quality product for their customers. Winning the awards confirms they are on the right track, Jacquest said.
"To receive these awards means a lot to the entire staff; it means what we are doing is important and has value."