'Equal opportunity offenders' come to campus
By Nat Edson
A group of Senate staffers fed up with the government formed a group, Capitol Steps, to satirize the nation's rulers who employed them.
The group was formed in 1981 when several people who worked in Washington, D.C. decided they had grown disenchanted. Mark Eaton was a legislative assistant for two senators before joining the Capitol Steps in 1993. At first he only worked on the show part-time, but  is now a full-time writer, performer and booking manager.
The Capitol Steps will be performing at UW-Whitewater 7:30 to 9 p.m. on Oct. 23 in the Young Auditorium.
The show is set to last around 90 minutes, consisting on average of 30 separate performances. Each performance will be fast paced, including skits, but mostly consisting of songs. Some of these songs are written and performed by group veteran Eaton.
"My favorite thing is knocking people down off their pedestal," Eaton said. "It's nice to laugh at people who think they're all-knowing when we know they don't know much at all. We're equal opportunity
offenders."
While small at first, the group soon grew to its current size of more than 20 cast members, including crew and office personnel. Eaton is part of the group that stays in the D.C. area, while another group travels around, including a tour stop in Whitewater.
The group is constantly updating their content to try and reflect current topics. Popular comedy bits now reference airport workers checking for Ebola and the secret service letting people jump over the White House fence. Eaton says the group tries to cover everything, particularly big presidencies and any major political scandals.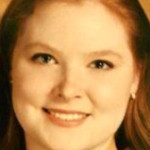 Stacy Sherman, Young Auditorium associate marketing specialist, said the event is intended to provide entertainment through comedy in hopes of relieving some of the stress of the midterm season.
"The songs are very clever, and I appreciate smart humor," Sherman said. "This show will undoubtedly deliver just that."
Eaton said one of the more popular skits the group performs is called "Lirty Dies," wherein the performers take otherwise normal phrases and make them comical by swapping the first letters in various words.
It's the kind of thing Eaton said he hopes will make people laugh. The shows make fun of many situations that have large world importance and are often dark in nature. According to Eaton, everyone is in this mess together, and if you don't laugh you'll cry.
Eaton said writing skits around Barack Obama is one of the hardest parts of the tour.
"[Obama] isn't very funny compared to people we've had in the past," Eaton said. "He's very even-keeled. Thank goodness he brought along Joe Biden."