Breakfast benefits students
Feb. 18, 2015
When you wake up in the morning, the one thing you are sure of is you're hungry. One of the benefits of living on the west side of campus is that Drumlin Dining Hall is close by. The problem is it does not open until 11 a.m.
You don't have class until later in the day, so you see this as a problem. Esker Dining Hall is quite a ways away from Drumlin and you don't see why it should not be open earlier.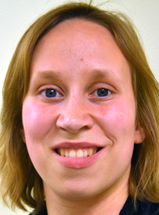 Many students do not have early classes and most of them would love to eat breakfast without walking all the way to the University Center. This causes students to go without breakfast most of the time, and they have the option to return for lunch once the dining hall opens at 11.
Breakfast is one of the most important meals a student needs to keep the brain functioning all day long. There are many benefits to eating breakfast in the morning such as improved grades and overall concentration, according to www.fruitsandveggiesmorematters.org.
Esker Dining Hall is open at least before 10 a.m. which doesn't seem fair since the two dining halls should be equal. There is a benefit of having a dining hall near where you live, especially if a student eats breakfast near their Residence Hall, they can go back to their dorm and do more work without having to walk really far.
It is a true fact that Drumlin offers breakfast on the weekends, but there are not as many students on campus on the weekends as there are during the week. Drumlin needs to  extend those hours into the school week.
When classes are in session are when students need the dining hall most. Weekdays are without a doubt the busiest time for students, especially those who have to work late night hours and may not be able to grab a meal until very late. At least they would have the opportunity to get breakfast if not a satisfying dinner.
One aspect Drumlin Dining Hall needs to consider is: results from a 2006 study at St. Martin's University revealed that college students have better short term memory retention after eating breakfast.
So why not have breakfast earlier in the morning so that students who have later classes in the morning can be fueled up to pay attention? Students pay good money for their classes and overall academic experience at UW-Whitewater which shows that UW-W dining services should provide everything they can for the students.
Drumlin is fortunate to offer students a sandwich shop called "Erberts and Gerberts" which offers students many sandwich choices along with soup. "Erberts and Gerberts" closes at 2 a.m. It would be beneficial to students if it could somehow be open in the morning, such as at 9 or 10. Students would be fueled up even if the whole dining hall is not open yet.
Having this policy change would not only brighten a student's day, but also make it much more purposeful with having a full stomach on the way to class and a smile on their face.